 A Delightful Little Comedy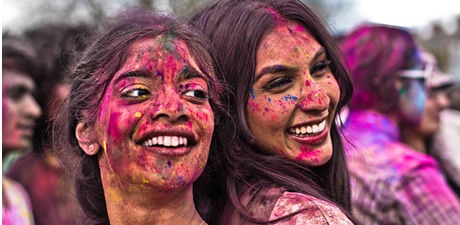 Like every British Asian comedy flick, Jadoo is colourful, vivacious and vivid. It is a rigorous reminder of why South Asians love their food…from the descriptive blend of cultural cuisine to the delightful uniqueness of each character; the fact is that any viewer would be able to relate to it.
The cross-culture comedy, which is set and filmed in Leicester's Golden Mile, illustrates the story of two conflicting brothers who each own restaurants opposite each other and how they cope with family reputation, tradition and a very lingering international financial crisis.
The general plot is simple; two brothers (played by Harish Patel and Kulvinder Ghir), both wonderful chefs, fall out catastrophically. At the climax of their dispute they rip the family recipe book in half – one brother gets the starters and the other gets the main courses. They set up rival restaurants, on opposite sides of the same road, and spend the next twenty years trying to outdo each other. Neither brother will admit it but they both know they are not entirely successful in the 'other half' of the menu. It takes a daughter – a successful London lawyer, Shalini (played by Amara Karan), marrying a man from a different ethnic background – to reunite them. She is planning her marriage and is determined that they will both attend. Can the men bury the hatchet without actually burying the kitchen knife?
For a local film; the movie is beautifully created and hilariously scripted with amusing scenes highlighting many relatable Asian issues. Overall, the movie is quite charming and pleasant however lacks a hardcore ending. Viewers will feel disappointed at how the movie finished and would rather have seen the big lavish Indian wedding which the characters talked so much about. Nevertheless, Jadoo is still an enjoyable mix of a small family drama and definitely one to watch.