 Cholesterol is vital for health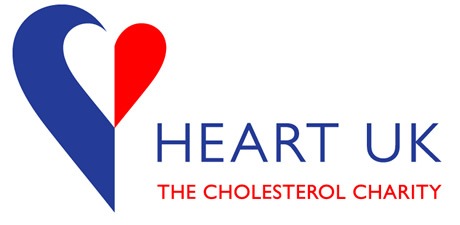 Cholesterol is vital for health. However too much cholesterol over time can cause arteries to narrow and become blocked. This narrowing is what causes angina or a heart attack. Charity, Heart UK has published guidelines aimed at the South Asian community, on how to deal with an increase of high blood cholesterol.
Development of Coronary Heart Disease (CHD) is influenced by the number of risk factors a person has and is more likely with an with increasing age and if an individual is of South Asian origin.
A healthy diet is important in preventing or managing these risk factors. You don't have to give up your traditional foods…just small changes can make a big difference. Many of the traditional South Asian foods are healthy. Dhal, pulses, meat and vegetable curries served with rice or chapatti, low fat yoghurt and salad are high in fibre and can be low in fat. However, the way that the dishes are prepared is very important.
Lowering cholesterol – the best approach
A combination of cholesterol lowering foods alongside a low saturated fat diet is recommended. Current guidelines recommend no more than 30g of saturated fat for men and no more than 20g for women per day.
Eating less saturated fat
·

         
Oil used for deep frying should not be re-used as some of the unsaturated fats become saturated fats on reheating.
·

         
Avoid adding ghee or butter to your chapati dough and also avoid spreading fat on cooked chapattis
·

         
Invest in a good quality non-stick frying pan and use to start your "turka." Measure the oil with a spoon instead of pouring it.
·

         
Mithai, like burfi, halva, gulab jamuns etc. may be tasty, but are usually made with ingredients like butter, ghee, condensed milk and full cream milk powder. Save mithai for special occasions.
·

         
Eat fewer fried foods such as samosas, pakoras, chevda (Bombay mix). Brush samosas or kachoris with oil and bake in the oven till crisp. Drop spoonfuls of the pakoras mixture onto a lightly greased non stick frying pan. Cook on each side until browned. They will form small, thinner, pakoras than usual but they taste just as good.
·

         
Choose fish instead of fatty meat. A delicious masala fish can be made by marinating your favourite fish with spices and tomatoes and baking it in the oven.
·

         
Choose coarse wholemeal atta for chapatis, or try a combination of wholemeal and white mixed together in your atta container. Bhajra (millet) roti is a good source of fibre as is besan (gram flour). Soya flour can be mixed with your regular chapati atta to boost fibre. Methi (fenugreek) can also be added to your atta mix.
Cigarette smoking, even a few a day, increases the risk of
heart disease. Smoking lowers the good cholesterol (HDL)
and increases the chance of clots forming in narrowed arteries,
leading to a heart attack.
It's never too late to stop. The benefit to your heart is rapid and
helps, no matter what your age.
For good health and to help boost the good cholesterol (HDL) aim for at least 30 minutes of moderate-intensity activity on at least five days of the week. Find an activity you enjoy. Some swimming pools and leisure centres offer women-only classes. Bhangra and raas-garba are great ways to keep fit whilst having fun!