 Won the Special Jury Award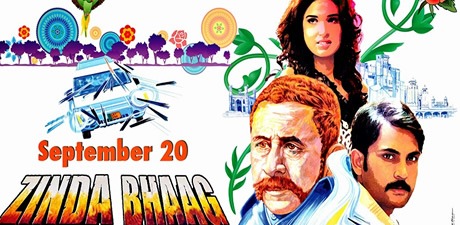 Pakistani feature film Zinda Bhaag (Run for your Life) won the 'Special Jury Award' at the Closing Ceremony of the prestigious Jaipur International Film Festival.
Many writers and directors from around the world and also from the Bollywood film fraternity attended the festival, which is in its sixth year. Zinda Bhaag also held the honour of being selected as the 'Opening Night' film which kick-started the five-day long festival.
The Turkish film, The Butterfly's Dream by Yilmaz Erdogan also won an award at the festival and the well-known actor-director Amol Palekar was also awarded at the festival. The popularity of the film Zinda Bhaag, amongst the Jaipur audiences could be ascertained by the fact that even before the name of the film was announced for the award, the members of the audience were heard to be cheering and shouting out its name.