 Will Involve Flights to Dhaka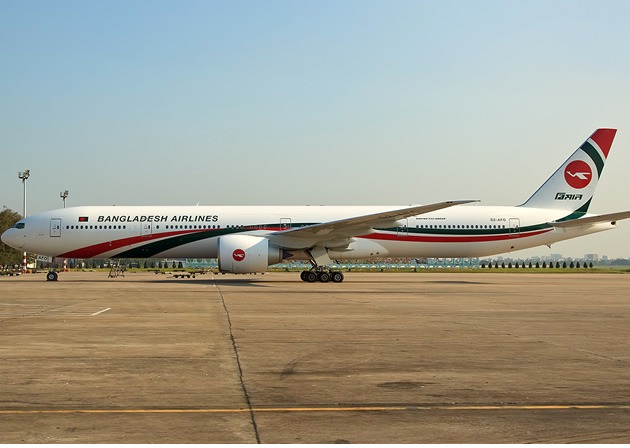 Birmingham Airport will commence twice weekly scheduled flights to both New York and Dhaka in the spring of 2014; a long-haul operation made possible thanks to Birmingham's £40m runway extension soon to open.
Birmingham will become only the third UK airport to have direct flights to New York JFK and offer the only non-stop service between the UK and Bangladesh outside of London.
Biman Bangladesh Airlines, Bangladesh's National Flag carrier, will operate between Dhaka, Birmingham and New York's John F. Kennedy airport using a Boeing 777 aircraft, offering Business and Economy seating.
Paul Kehoe, Birmingham Airport's Chief Executive, said, "The Midlands is a diverse region that offers enormous trade and cultural opportunities to carriers looking to widen links outside of the south east, and this is exactly the type of operation that our longer runway has been built to cater for.
"With a growing number of long-haul flights launching from Birmingham, we're clearly demonstrating the desire by airlines to operate to and from the Midlands and take advantage of our strong catchment, excellent location and transport links, and world class facilities, all available thanks to our major investment programme."  
The Midlands has the UK's second largest Bangladeshi community outside of London, home to more than 50,000 people from Bangladeshi origin. The New York JFK sector is expected to be particularly popular with Midlanders wanting to reach the city for business and leisure purposes and will complement Birmingham Airport's current daily scheduled flight to New York Newark Airport.
Kevin Steele, MD & CEO of Biman Bangladesh Airlines, added, "Birmingham's strong Bangladeshi community, new transit and terminal facilities and of course its extended runway capability that will allow us to fly direct from Dhaka next year were all key factors that attracted us to this new venture.
"We also recognise the many opportunities to build business and cultural links between Dhaka, Birmingham and New York and see how successful other long-haul routes have been in recent years from Birmingham.
"Customers flying with us can expect world class service, great cuisine, higher than normal free baggage allowance and excellent value-for-money fares, and we look forward to launching this important new route in the spring."
Biman Bangladesh's main hub is at Shahjalal International Airport (DAC), which is the primary air travel gateway into Bangladesh. The airline provides international passenger and cargo services to Asia and Europe, as well as major domestic routes inside Bangladesh. It has air service agreements with 42 countries and currently flies to 16 different countries.
Birmingham Airport's 400m runway extension will allow aircraft to fly an extra 2000 nautical miles from Birmingham, to reach destinations in the Far East, South America and the west coast of the US directly.