 Rizwan Khan's Chime won a RTS Award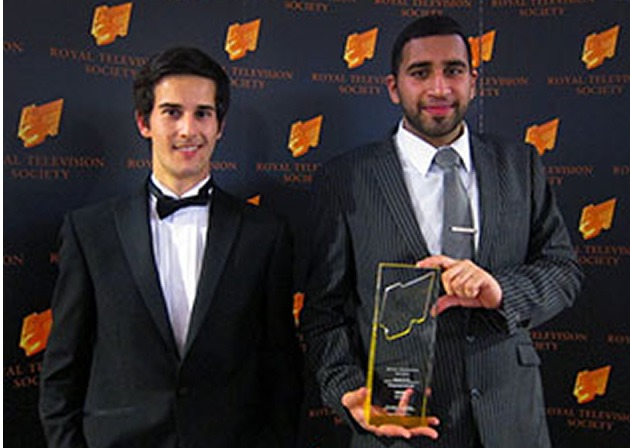 Creative graduates Birmingham City University have received a double honour at this year's Royal Television Society's Midlands Centre awards.
Rizwan Khan, from Edgbaston, was named winner in the Student Animation category for his film 'Chime' – an animated short film about a man who lives inside a clock. Fellow animation student Michael Price was also shortlisted for his stop-motion film 'Oh Well'.
Kelvin Wong, Subject Leader for Film and Animation at Birmingham City University, said: "We are extremely proud of Rizwan and Michael's achievement at the RTS Animation awards. This labour of love would not have been possible if not for their dedication, willingness and hard work in their final year. They have shown maturity and professionalism in achieving the highest standard possible."
Rizwan added: "When I started the course, this achievement would have been a dream at best. My three years at university have been an amazing experience. The tutors between covered a wide range of animation, art, film knowledge and skills. I also took advantage of the workshops provided by the technicians which allowed me to learn independently and bring that back into strengthening my projects. An award from the Royal Television Society gives me great confidence in pushing the ladder even higher for my future goals.'
Winners were announced during an awards ceremony which was attended by a number of notable newscasters and television actors including, Mark Williams, BBC's Nick Owen, ITV Central's Lucy Kite, Ian Midlane, and Nina Nannar.