 Leading wedding event caterer Payal has come up trumps again.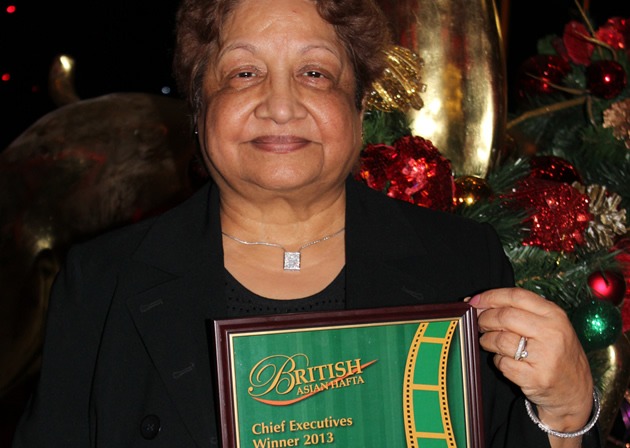 Tarla Somaiya, Chief Executive of Payal Events, was awarded the coveted CEO Award, at the seventh British Asian Hafta Awards,
The awards which took place at the Warwickshire Suite at Edgbaston Cricket Ground in Birmingham, was presented by the established Women of Cultures organisation.
As one of the UK's leading Asian cuisine specialists, winning the award recognises  Payal's experience, knowledge and flair for the events industry.
Payal Events who have just set up a Birmingham office were really happy to be honoured at this year's event.
Mrs Somaiya, " I am very happy that the family business has been recognised and that my son Raj and daughter-in-law Sheetal have taken over the helm to deliver an exceptional service to the Asian and mainstream market. We hope this award will cement our brand in the 21st century."
Payal Events continue to strive to be a tour de force in this industry, by employing the best chefs and encouraging innovative and creative dishes.
Organiser Dr Gurjeet Bains said "We are grateful to our sponsor and congratulate our winners and those who applied for the awards, this has been another year of witnessing true achievers in the community. Collectively and individually they contribute to the success of Britain."
The afternoon concluded with a raffle to support UK Asian Women Centre and an auction, to help the victims affected by the Philippines Typhoon.