 Fraudster claimed he wasn't related to his own mother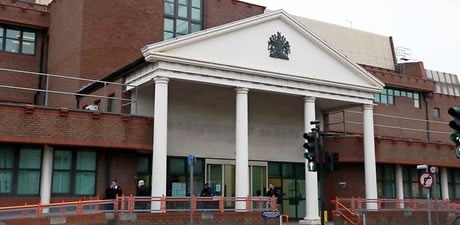 A man who cheated Harrow Council out of thousands of pounds in benefits by pretending he was a "paying guest" in his own house, has been ordered to pay all the money back and carry out community work.
Hiren Patel, 32, of Graham Road, Wealdstone, spent nearly 4 years pretending he didn't know his own mother.
To maintain the charade, he even provided a signed letter claiming the two weren't related.
But all along Mr Patel was a joint mortgage holder on the 3-bedroom house – living there with both his parents, his brother and another guest.
The Council's fraud team launched an investigation after becoming suspicious that Mr Patel knew his landlord. Record searches not only revealed that Mr Patel was paying rent to his mother, but that the two jointly owned the residence.
During the investigation, Mr Patel claimed that he was compelled to support his mother and his wife at different residences, as the two "were not getting on".
He admitted fraudulently claiming housing benefit when he appeared at Willesden Magistrates Court on December 17.
He was given a Community Order of 150 hours unpaid work. He was also ordered to repay £5,353 compensation, pay £1,000 towards prosecution costs, and a £60 victim surcharge.
Cllr Susan Hall, Leader of Harrow Council, said:
"This is a disgraceful example of a dishonest man deliberately stealing valuable resources from people who really need them. We are determined to root out this criminal behaviour, on behalf of the taxpayers of Harrow, and the residents who legitimately need these benefits."