 Sivasubramanian Srithar falsely claimed £15,000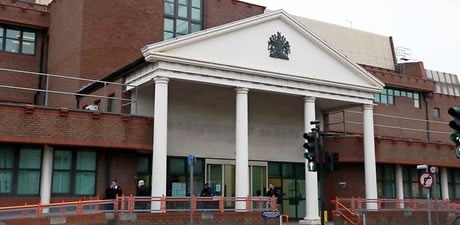 A man who falsely claimed £15,000 in benefits despite the fact that he lived in a house he owned in Coventry has been given a suspended jail sentence.
Sivasubramanian Srithar, 53, was claiming housing and council tax benefit at a house in Bye Way, Harrow between January 2004 and March 2011.
But checks in 2011 through a new data-matching system showed he was paying a mortgage on a property in Beake Avenue, Coventry.
It later emerged that he had bought the house in Coventry in 2007, using a £40,000 deposit from the sale of his parents' home in Sri Lanka.  His daughter and her family were living in the Harrow house. Mr Srithar was also claiming benefits from Coventry Council.
He admitted falsely claiming benefits when he appeared at Willesden Magistrates Court on December 17 and told the court that he had assumed Coventry Council would inform Harrow that he had moved there.
Magistrates sentenced him to 24 weeks in prison suspended for 12 months, with a curfew of 7pm- 7am for 12 weeks. He was ordered to pay £500 costs and a victim surcharge of £80.
He is also paying back the falsely claimed money, amounting to £15,198, through his benefits and Harrow Council is beginning the process of placing a charging order on his Coventry home, so if it is sold the Council will be able to recover the money owed through the proceeds.
The Council regained the Bye Way house and it is now home to a family who had been on our waiting list.
Harrow Council Leader Cllr Susan Hall said: "Once again we have caught up with someone who was trying to play the system and thought they could get away with it.
"In this case, as well as bringing a benefits cheat to court, we were able to free up a house for a family who genuinely needed it. 
"It could take a long time to fully get back what we are owed and it is the taxpayer who ultimately loses out here. We will continue to pursue anyone suspected of ripping off our residents and get back every penny we possibly can.
"This disgusting behaviour must not go unpunished – I am determined that these cheats are brought to justice."