 Wsam Noorwali died after swallowing a battery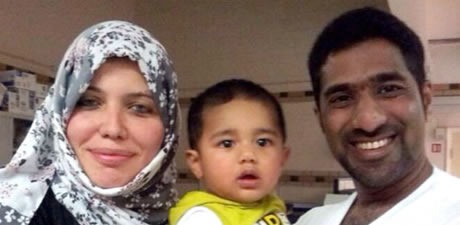 An inquest has heard how medical neglect was a factor in a toddler's death. 14 month old Wsam Noorwali died after swallowing a battery. He was taken to Leicester Royal Infirmary, but died from internal bleeding; nine hours later.
However, it was not until a post-mortem examination that the battery was found. Coroner Catherine Mason said it was because of "neglect" that the "problem was not identified until it was too late."
Wsam was found by his parents Ammar Noorwali and Fatima Nasralla, at the family home in Hamilton, Leicester vomiting blood. His condition deteriorated over night, which resulted in two blood transfusions. He died after suffering a heart attack.
Ms Mason said the "inexperience" of the doctor in charge and "mixed opportunities" all played a part in his death. She also added that she would be contacting Leicester's hospitals and national medical profession bodies because of "serious concerns" she held in regards to this case.
Ammar Noorwali said, "Our family is devastated. I still struggle with the way in which Wsam was treated before he died, and it makes me angry and upset to think about it."