 Highlights include a Bollywood Christmas Special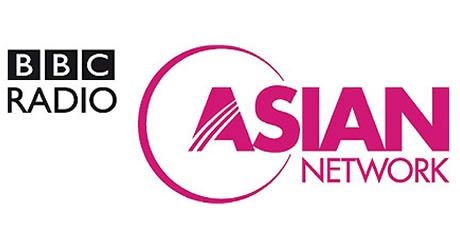 BBC Asian Network's festive schedule is bursting with delights this year. Highlights include a Bollywood Christmas Special with Bappi Lahiri, the return of audience favourite Sonia Deol, and a brand new comedy show, Wax & Abdullah, featuring Abdullah Afzal.
There will also be a round up the year's best live performances and an exclusive Top 40 countdown. Plus Asian Network Remembers will honour those who passed away in 2013.
Audiences can re-live Bollywood highlights including the 100 best Bollywood songs of all time and In Conversation With Ranbir Kapoor, Jackie Shroff and Zeenat Aman.
Mark Strippel, Head of Programmes for Asian Network said:
"We want to give our listeners a real treat over the festive period and there really is something for everyone here, from familiar audience favourites to exciting new commissions. We have had an outstanding 2013 and this ensures that we end the year in celebration with our audience ahead of some really innovative and spectacular plans for 2014."
On Christmas morning, former BBC presenter Danny Choranji introduces a special show, exploring how British Asian Christians are celebrating the festival. He hears from spiritual singer Reverand Jennifer Lall who explains the meaning of Christmas, and 10-year-old carol singer Olivia James and her father, who talk about the importance of a traditional Asian family Christmas.
Bollywood music superstar Bappi Lahiri joins the Asian Network as a guest-host to present his Christmas Cracker (Christmas Day 1000-1300), featuring a hand-picked collection of records that represent his incredible 40 year career.
Shreya Ghoshal, Harshdeep Kaur and Abida Parveen will feature in the network's round-up of the finest live performances of the year (Christmas Eve 1000-1300). And Suzi Mann will be counting down the 40 biggest-selling tracks of 2013 in The Official Asian Download Chart of The Year, exclusively for the station (Tuesday 31 December 1300-1700).
The station continues to present a platform for original British-Asian comedy with rising comic talent, Abdullah Afzal – one of the stars from BBC One's Citizen Khan – joining former Adil Ray sidekick, Wax, to present their first-ever radio show, Wax & Abdullah (Christmas Day 2100-0000).
Former Asian Network favourite, Sonia Deol, returns to the station for a unique programme taking a look at the music that has shaped her career. The much-loved broadcaster emigrated to Canada last year, and the network is looking forward to welcoming her back for this special show(Monday 30 December 1000-1200).
Best of Nihal and Asian Network Reports specials will review a year of award-winning debates and documentaries including Nihal phone-in's featuring former-EDL leader Tommy Robinson, Lieutenant-General Kuldip Singh Brar and special reports looking at Newham Council's approach to integration and British-Muslim's providing aid for Syria.
Asian Network Remembers will pay tribute to the British-Asians and South-Asians who passed away in 2013, including Reshma, Pran, Manna Dey, Jiya Khan, Sophia Haque, Paul Bhattarcharjee and more. This moving piece of radio will recognise and show gratitude towards Asian icons.
BBC Asian Network listeners will be able to catch-up on all festive programming via the BBC iPlayer and at bbc.co.uk/asiannetwork.