 School to open in September 2014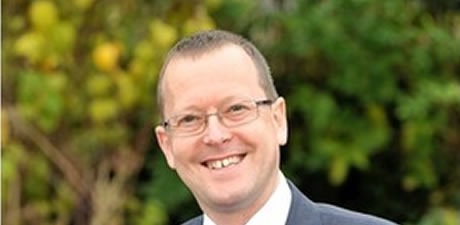 An announcement has been made on the name of Leicester's first Sikh free school. The Falcon Primary School is set to open in September 2014 and have named Stephen Snelson as the Head teacher.
Governors chose Mr Snelson after saying he was "well versed with the rewards and challenges of teaching in city schools." Having been previously a school teacher at a junior school in Highfields Leicester and a primary school in New Parks and was lastly involved in leading Farndon Fields Primary which was given a rating of "good" by Ofstead in its last inspection.
Although Mr Snelson is not Sikh, the school will be running on the principles of Sikhism. On his appointment Mr Snelson said, "I'm delighted to have been appointed as the principal of Falcon's Primary.
"I'm looking forward to working with children, parents, staff, governors and the wider community to build an outstanding school with a first-class reputation.
"The ethos of the school is based on the principles of Sikhism and this will shape the inclusive learning community which we will create. At Falcon's Primary we'll have high aspirations.
"The entire school community will work to ensure the children reach their potential in a nurturing environment that values excellence, enjoyment and innovation.
"I believe in the power of collaboration and I want to ensure that Falcons is firmly embedded within the local and wider education community, so all children have the widest range of experience and challenge."
Whilst, Chairman of the Governors Paul Stone, said "It will be an exciting new school which is dedicated to ensuring all children reach their potential academically, socially and through a clear moral education.
"It places emphasis on supporting every child to be the best they can be.
"Children are at the heart of everything that we do. We believe every child is an individual and has a unique offering to the school and the community in which they live.
"By having the highest standards and expectations, we will build on individual strengths through a rich and varied curriculum and encourage children to live by strong moral and spiritual values."