 Cabbie jailed for passing points to fictitious driver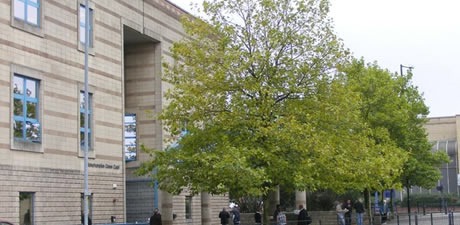 Motorists trying to cheat speeding fines have been warned their "white lies" could lead them to prison that's the message from West Midlands Police after a cabbie was jailed for inventing a driver to take his speeding points.
Licensed Wolverhampton taxi driver Gullistan Khan triggered eight speed cameras between July 2010 and February this year but on each occasion claimed a Mr Fakeer Singh was behind the wheel.
The mysterious Mr Singh amassed £3,150 in fines, 18 penalty points and was handed three driving bans…all issued in his absence when he failed to appear at court hearings.
And when officers from West Midlands Police's Camera Enforcement Unit made enquiries at Mr Singh's Carter Road home in Wolverhampton the address supplied by Khan they found the property boarded up and had been empty for more than two years.
Private hire driver Khan, from Gorsebrook Road in Wolverhampton, was quizzed about his alter ego but refused to answer any questions about Mr Singh or provide a handwriting sample for police to compare with the fictitious driver.
The 43-year-old was charged with committing a series of acts designed to pervert the course of justice and at Wolverhampton Crown Court on Monday (Dec 16) he was jailed for two months.
PC Steve Jevons from the Camera Enforcement unit, said: "It started out as a minor traffic offence doing 39mph in a 30 zone but escalated into a serious matter because Khan refused to accept responsibility for his driving and tried to avoid punishment.
"He would have been looking at a relatively small fine and three points on his licence but because his lies dug him deeper and deeper into a hole he's now in prison.
"Many people will be able to empathise with the frustration of being flashed by a speed camera but the worst thing you can do is lie about what happened and try claiming you weren't driving. It may seem like a little white lie, one you'll get a slapped wrist for if caught, but attempting to pervert the course of justice can lead to a prison term.
"Khan went to extreme lengths, inventing a fictitious motorist to take his penalty points, and must now face the consequences of his lies."
Khan's black Toyota Avensis was first caught on 2 July 2010 by a GATSO doing 39mph in a 30 zone along the A4124 Wednesfield Road.
He received a prosecution notice but nominated a 47-year-old Mr Fakeer Singh, from Carter Road in Wolverhampton, as the driver at the time of the offence.
And when the fictitious Fakeer Singh failed to respond he was convicted in his absence at Wolverhampton Magistrates Court on 2 March 2011, disqualified from driving for six months and fined £525.
Khan was caught breaking the speed limit on the A41 Birmingham Road in Sandwell on 11 August 2010 and twice more on the A4124 Wednesfield Road on November 11 and February 26 the following year.
A static camera on the A4540 in Watery Lane, Middleway, flashed him speeding three times in the space of five months on 29 April 2011, 3 July and 2 September before being clocked driving too fast on 16 February this year on the A449 Penn Road in Wolverhampton.
On each occasion he blamed the offences on his alter ego Mr Singh but when officers visited his supposed address in Carter Road they found it boarded up and had been empty between August 2010 and October 2012.
PC Jevons, added: "Khan claimed he'd made a genuine mistake and admitted he'd been driving at the time of the camera activations but he refused to answer questions about Mr Singh and refused to provide handwriting samples.
"I hope this case illustrates we will take action against drivers who falsely nominate others to take their penalty points and that the consequences of lying to the police can have very serious consequences."