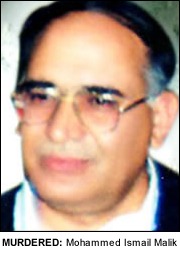 THE BROTHER of a Pakistani journalist murdered over a year ago has revealed his frustrations that his killers have not been brought to justice.
53-year-old Mohammed Ismail Malik, a prominent and well-known journalist in Pakistan, was brutally killed in Islamabad on October 31 shortly after attending a Turkish Reception in the city.
Reports suggested the veteran journalist was hit on the head several times with a blunt object and died from a fractured skull.
His younger brother, Abdul Waheed Khan, who lives in the Small Heath area of Birmingham, told The Asian Today his family are finding it increasingly difficult to come to terms with his brother's murder knowing his killers have not been brought to justice.
"His murder has devastated our whole family," he said.
"He was an honest, upright, fearless, responsible and a conscientious journalist and was widely admired and respected in the community of journalists for his qualities of character and professionalism.
"He was a very much loved and respected, son, brother, uncle, husband, father and grandfather. He will be dearly missed and our whole family will not be able to come to terms with how he died until his killers are found and punished."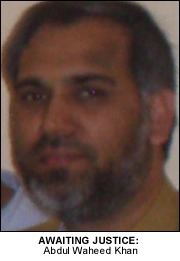 Mr Malik's murder sent shockwaves through the journalist community in Pakistan.
A well-known reporter with over 20 years of experience working for some of the country's prominent news agencies his death and the failure by police to catch his killers over a year after his murder have stunned his family and colleagues.
Mr Khan said the family were given assurances by the Pakistani government that they would do all they can to bring Mr Malik's killers to justice.
But despite a few early arrests the case has dried up much to the annoyance to his family.
Mr Khan said: "The fact of the matter is that, after a whole year of the brutal murder of my brother, who was such a very kind, humble and caring person, there is no headway or any clue as to finding the actual murderers because the investigative departments have not done their work properly and they have ruined the whole investigation."
And his criticism was also shared by the President of the Rawalpindi-Islamabad Union of Journalists, Mr Afzal Butt.
He condemned the lack of effort put into the investigation adding: "No stone will be left unturned to press the government in this regard."