 Shabana Azmi & Javed Akhtar in one-off stage play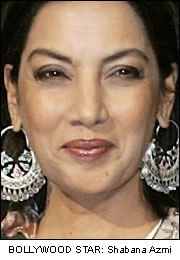 INDIAN film star Shabana Azmi and her lyricist husband Javed Akhtar are to appear on stage for the very first time in a one-off exclusive performance in London next month.
The duo, who have had distinguished careers within Bollywood, will appear side by side in the play 'Kaifi Aur Main' at the New London Theatre in Dury Lane on Wednesday 6th December.
The play, which celebrates the life and works of legendary poet and film lyricist Kaifi Azmi, comes to London off the back of success in India.
The play, which is adapted from a book called 'Yaad Ki Rehguzar' written by Shabana's mother Shaukat Azmi, as well as interviews and writings of Kaifi Azmi, will be brought to life by Shabana Azmi and Javed Akhtar, who is acting for the first time.
The amazing Shabana Azmi is a living legend in her own right, having starred in some of the greatest Indian films including Ankur, Mandi, Arth, Godmother and Tehzeeb to name a few. Alongside her cinema work is also an outstanding theatrical career, working with the likes of the Singapore Repertory Theatre in Harold Pinter's 'Betrayal' and the National Theatre in London in Tanika Gupta's 'The Waiting Room'.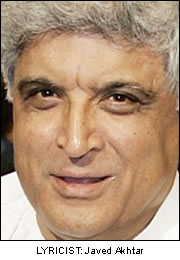 Ms Azmi is one of India's greatest actresses and over the years has been acknowledged by both the film industry and the public with a host of awards for her work, including the National Award for the Best Actress five times, the Filmfare Award for Best Actress three times and the Filmfare Lifetime Achievement Award. She recently received the 2006 Gandhi International Peace Prize.
Having worked in over 140 films as well as in theatre, Shabana Azmi believes that her art should be used as an instrument for social change. She is married to Javed Akhtar, Urdu poet, film lyricist and one of the finest and respected scriptwriters in Hindi Cinema.
Javed Akhtar has scripted many memorable films and has achieved fantastic success at home and abroad. He has also won the coveted FilmFare Award fourteen times for Best Lyrics and Best Script as well as receiving the National Award five times including the Best Lyricist award for three years in succession for the films Saaz (1997), Border (1998), and Godmother (1999),
This one-off exclusive play will be on at the New London Theatre on Wednesday 6th December 06 at 7:30pm.