 Bollywood Interview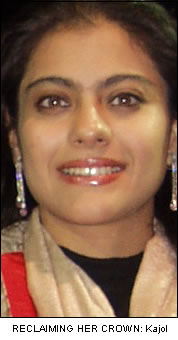 Bollywood heroine Kajol made her return to the big screen in the mega-hit film Fanaa opposite Amir Khan. The film was critically acclaimed by both fans and critics alike and it confirmed Kajol's status as the biggest female star in Bollywood.
We caught up with Kajol at the Birmingham Mela to find out what she has planned for the future.
How do you feel to be in Birmingham?
This is second time I have come to the city. I was here for a show and 8/9 years ago. I haven't had much time to really explore the city this time round but from what I have seen it's a very beautiful city and meeting the fans here at the Mela is great for me.
You came back from semi-retirement to the silver screen in Fanaa. Whats your future from here on?
As far as my career is concerned I am going to be doing two films next year which will hopefully be released either next year or in 2008.
You've worked with two of the biggest 'Khan's in Bollywood. How do Shah Rukh Khan and Amir Khan compare as actors?
As actors both have completely different styles of working. Shah Rukh is very energetic, and very passionate, and he's literally crackling with energy. Amir is very quiet and methodical so they are complete opposites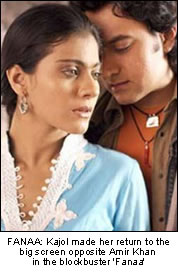 How do you manage your time between your busy acting career and your family?
It's not that busy thankfully! But when I am making a film or juggling things around it's with great difficulty
What motivates you and inspires you in doing your job?
It's the job itself. It's more than a job to me and I enjoy myself so that's what truly motivates me.
How do you cope with pressure?
I eat! I eat a lot! That's my secret weapon!
What do you do when things aren't going well?
There's not much that I take too seriously so in work if its not going well I'll work on it as much as I can and do it to the best of my ability.