The Asian Today Talks to Zee Raja, upcoming artist who has released his new song 'Hathkariyan'
Tell us a little a bit about yourself
Born and raised in Birmingham UK living what some may call a hard life. Coming from a middle-class background growing up in an area like "Alum Rock" aren't easy for any young kid as it's known for its bad reasons. and how influential it can be for a young kid to take the easy path which leads to death, stabbing, drugs etc. I didn't do well at school as subjects like Maths, English, science didn't interest me apart from P.E. I always loved playing sports like Cricket and football occasionally, but mainly it was cricket. But unfortunately, I couldn't turn my passion for cricket into profession.
How did you get into singing?
In life I believe if one opportunity closes God will give u another That opportunity turned out to be Music for me which was always there for me as a young kid I would listen to Icons like Ustaad nusrat fateh ali khan , Gurdas Mann , Jazzy b and Apache Indian to name a few.
3. Your new single Hathkariyan, tell us about it?
The song Hathkariyan is about a guy that gave his all for the person he loved but didn't receive the same love and appreciation back His love was not enough for her. While the other person she loved loved her for a short period of time but she didn't get the same feeling back she felt like how I felt about her so when she realises that she wants to come back to the person who truly loved her only for her to know that he knows everything and his ended their relationship. The message i want to send across to views is that relationship can't work being one sided or asking too much from someone in a relationship. Relationship can end by just wanting too much from one another. I believe all you need in a beautiful relationship is Trust, believing in one another, supporting one another, not listening to too many people from the outside And most importantly loyalty with one another. Also accepting what you can and can't give in a relationship.
Where was the video location?
The song was done and recorded in May just before Ramadan as it was important for me to get it all done before the holy blessed month come along as it was a very important month for me. The video was shot at Lickey hills, Zauq Resturant star city and Edgbaston Reservoir all in Birmingham in late August time. There was a big gap between them. It finally released on the 18th October 2019 while the video released on the 20th October which also happens to be the date I was born.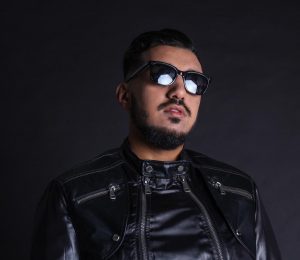 As an artist who would you like to collaborate with and why?
I would love the opportunity to collaborate with Apache Indian, Maz Bonafide , Nafees , Sama Blake , Roach killa , Bilal saeed , Swoop to name a few. I believe if it's meant to be then it will happen. I remember When I was at school I use to be singing in the class room in front of my friends and class fellows they would all say to me u got a good voice u should do music u will go far whenever I had the opportunity I would always sing it was Like freedom to me I would be at peace doing it.
When I came down to Rochdale in 2016 my uncle introduced me to the Famous UK artist MAZ Bonafide who is a Big brother to me. I had a life changing conversation with him which by the end of it made be strongly believe in myself and made me a stronger person mentally. A year later I would go on to release a cover song Called "Jaan" which released on Eid day in 2018.
I've also been fortunate to have Family like SWOOP who's a Rap artist from Birmingham keeping an eye on me and always being there for me. Coming into the industry in 2017 was difficult as I didn't know much people within the industry and it's not as bright and joyful as it looks from the outside.
As a new artist what difficulties do you face?
I faced a lot of problems with lots of artists refusing to help, some approaching me with insane deals with me giving them tons of money and they promise me they will help me blow up if I'd take that approach with them. I fell for it, but I wasn't fully convinced by it so that's when I had my brother Swoop to call upon on and APACHE Indian who would always guide me and tell me to ignore all that and focus on yourself. They would say these guys can't guarantee u they will make it how can they guarantee u with success because success name, fame etc is not in our hands.
The Struggle for me as been really tough and continues to be so as u need some sort of financial security to continue doing music consistently as this field isn't easy or cheap especially for someone like me. but what keeps me going is my Faith I believe I have god with me my parent's prayers are with me and that itself is enough and more powerful than any wealth or obstacles that comes my way.
What type of songs do you want to sing? 
I try to do songs that has a strong message for listeners to listen to and can relate to as my songs and upcoming songs have a lot of real-life experience that I've faced in them. I feel am continuing to grow as an artist and as a person and I hope I can improve and be the best version of myself.
In 2018 on social media I came across a guy called Jon Rogers we talked, and he told me to come to Soho road where there's this Academy called "AIM academy" which is run by the legendary singer Apache Indian. I would go in and couldn't believe what I was seeing as apache was in front of me. I remember him just asking 2 questions what's your name and can u sing I said yes without any hesitation he put me on the spot I remember there was loads of people watching and am at the centre I've never sang in front of an audience before but in my mind I thought this is my opportunity I might not get this chance again so I sang and luckily he liked my voice and Tone and said I want u to keep practicing but I like what am hearing and keep coming to the academy since that day I've been learning and growing as a person and as an artist by learning from so many other talented people that are in the academy.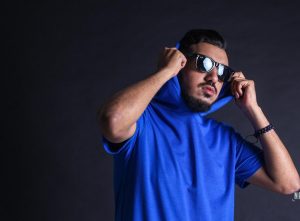 What message would you give to the young youth of today?
This academy has changed lives not just music related but by getting young people into courses, college and getting them of the streets.
I would also like to mention Shaf who runs an academy called Alum rock football academy that gets young boys and girls into playing various sports activities. It's people like these and organisation and platforms like Aim academy and Alum rock football academy that inspire me to make a difference to someone life and inspire the young generation to get into music or any other field they wish to be in. I want to be an inspiration to someone out there and if I could even change one-person life through my music or words
That would mean the world to me. I just want to end by saying to whoever's out that is reading this article if you're not sure if dreams do come through or if opportunities don't come they do come u just have to be ready to grab them with both hands. Keep dreaming keep believing and keep working Hard to achieve your dreams and goals in life.
Don't let anyone make u think your dreams and goals are impossible to achieve because nothing is impossible in this world god willing with the blessing of your parents and the hard work and sacrifice u put in u will achieve whatever U want in life.
9. Is the song available for download and are you working on anything new?
Here I am today just released my Brand New Single "Hathkariyan" which got to number 3 in the iTunes Worldwide charts. The official music video came out on the 20th October on my official YOUTUBE channel: https://youtu.be/hpYdAI1oyzM
2020 is a big year for me god willing as I have 2 songs yet to release am completely  confident that my hard work will pay off.
To follow me on my socials
Instagram / Snapchat/ Twitter: @Zee_rajamusic
Facebook: Zee raja
Don't forget to subscribe!!
Love to all that have supported me from day 1 keep the love and support coming.
Love Zee Raja