 Nabil Elouahabi on life after Eastenders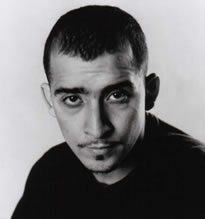 Once part of doomed soap opera family the Ferreira's, life for Nabil Elouahabi couldn't be better.
With his stint in BBC soap Eastenders well and truly behind him, the talented actor has been busy working on projects across the world. His most recent offering, in which he comprised the role of terrorist Ramzi Yousef, was American drama 'The Path to 9/11'. The 2-part drama, screened on the BBC was part of this years 9/11 coverage, received rave reviews in the States. While Nabil described his 'Path to 9/11' role as his 'title fight', his latest role starring opposite Tom Hanks and Julia Roberts may well be seen as his 'KO'.
The Asian Today caught up with Nabil to find out what he's been up to since leaving Eastenders…
So Nabil, How's life treated you since Eastenders?
Life after Eastenders has been strange as it was such an all consuming and demanding period. The family left in Feb 2005 and the truth is it feels like a whole lifetime away simply because suddenly and thankfully the attention light is turned off you (To some degree)! It was as you can imagine an apprehensive time as I had both the mixed feelings of. 'Hurrah I'm free' to "Hang on I don't feel like I have been treated fairly…I ain't going no where' To quote one of my favorite comedians Bill Hick regarding the first Iraq war, "I was in the unenviable position of being FOR the war but AGAINST the troops'. Pretty mixed up!
What have you been up to since Eastenders?
Since leaving I was very fortunate to be offered a job practically straight away (May 05) A psychological thriller Called "The Boat People" written by Anthony Fletcher and Directed by Rob Curry (his feature debut). I worked closely with a very talented actor called Raquel Cassidy and thankfully felt I still had some punch left in my acting ability's. It's not out yet and I believe Rob and Co are looking for distribution.
Have you found it difficult to shake off the 'Tariq' tag?
Interesting question. I feel that it's people who find it hard to see you in another light. I'm an actor and I choose my jobs on varied criteria but I'm not by trying to "shake" anything off.
Were you eager to prove yourself after the axing of the Ferreira family from Eastenders?
The axing of the Ferreira's was undoubtedly gong to affect all of us in some way. Despite how you felt with regards to the show everyone wants the opportunity to complete a job that was asked of them. Truth is we became pawns in a political change over so I had to get back to the drawing board. Luckily having worked on many projects before going into the show I just started getting back to basics and concentrating on my acting. Move forward – never look back.
We recently saw you in 'The Path to 9/11'. How did you get involved in this drama?
I got a call about auditions for an ABC show charting the 7 years between the '93 and '01 terror attacks. I went and auditioned and after a recall got the job. There were huge security issues surrounding the script and it was a while until I finally got my hands on it. I have to say I was shocked and excited by the prominence of the "Ramzi Yusef" role. At that point I new this would be my "Title fight" so to speak!
You filmed the drama in Canada, are you eager to pursue an acting career in Canada or the states?
We filmed In Toronto, Canada which doubled as New York and Morocco which doubled as Pakistan. However I will be heading across the pond as the response has been great and reviews both here and in the US have been strong. I would be there now, except I'm currently doing a job at present in Morocco for director Mike Nichols' next movie starring Tom Hanks, Julia Roberts and Philip Seymour Hoffman. I have a very small role but it's with Tom Hanks which is fantastic! (This is where I'm speaking to you from!)
You've appeared in a diverse range of projects. Can you pinpoint a particular favourite?
I am pleased to have had such a diverse body of work to date. Each type or genre has given me a different joy so its hard judge. However I did really enjoy and am pleased with my part in "Only fool and Horses". I grew up on them.
Talking of Only Fools and Horses, the show has a phenomenal following. Do you ever get people shout 'Gary' at you?
The shows had a great following, and yes GAAAARRRYYYY is shouted at me but I don't mind it.
What projects have you got in the pipeline for the remainder of the year?
At present I'll be heading to LA to arrange management then back to London and hopefully working on a film called "Underground" by the co director of "The Road to Guantanamo" Matt Whitecross who is a friend! Watch this space!