 The Asian Today Competition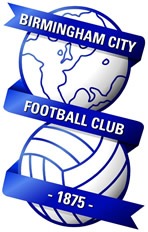 The Asian Today and Birmingham City FC have teamed up to offer one lucky Blues fan the chance to lead out the side in the forthcoming Championship clash with West Bromwich Albion.The Prize, which is worth £350, includes a great list of extra goodies including a guided tour of St Andrews, warm-up session on the pitch with Beau Brummie, 4 executive match day tickets, as well as having the opportunity to lead your favourite player out onto the St Andrews pitch.
To be in with a chance of winning this fantastic prize all you have to do is answer the following question:
Who is the BirminghamCity Manager?
Is it:
Closing date for all entries is Tuesday 24th October 06. Please note all entries for this competition must be made by a parent or guardian. Age limit for Mascot is 16 years.
For more information on how to get your kids involved with Birmingham City FC, please log onto
www.bcfcjuniorblues.com
The Prize in Full:
Blues Mascot for match against West Brom at St. Andrews – Saturday 28th October 06
Guided tour of St. Andrew's Stadium
Complimentary match day programme
Visit the home dressing room (at the discretion of the Manager.)
Please note that a male parent or guardian must accompany the mascot, when visiting the changing room area.
Warm-up session on the pitch with Beau Brummie
Walk out with your favourite player into the atmosphere of St. Andrew's
Please note that only one parent or guardian per mascot can stand pitch side to watch the mascots lead the team out.
Photograph to be included in the match day programme
Selection of photographs (sent direct to you at a later date)
                        1x Mascot – Snap it with Beau in the Dugout
                        1x Family – Snap it with Beau in the Dugout
                        1 x Mascot – kneeling on the football
                        1 x Mascot plus officials in centre circle
                        1 x Mascot plus player
Personal Certificate
Full replica kit:  shirt, shorts, socks – home/away or goalkeepers
4 Executive Match day tickets (including the mascot) in the Wiseman Area
Use of our private mascot lounge pre-match. This facility also includes a secure area for changing.
Pre-match refreshments, tea, coffee, squash & pre –match buffet
Fun Prize Quiz for all mascots
 Goody Bags