With islamophobia running rampant and burkinis being banned left, right and centre, there has never been a better time to showcase the true beauty of Islamic culture. And how better to showcase that beauty than with a fashion show?
A collection at New York Fashion Week, the most prestigious fashion event of the year (well perhaps second to Paris') featured a series of hijab clad models in stunning greens, glittering golds and dazzling whites.
Muslim designer Anniesa Hasibuan, from Indonesia, has been praised for her designs and her bold decision to showcase them at NYFW. Her collection was hailed as a success, not just for their colours, textures and styles, but their historic statement that yes, hijabs can be made mainstream.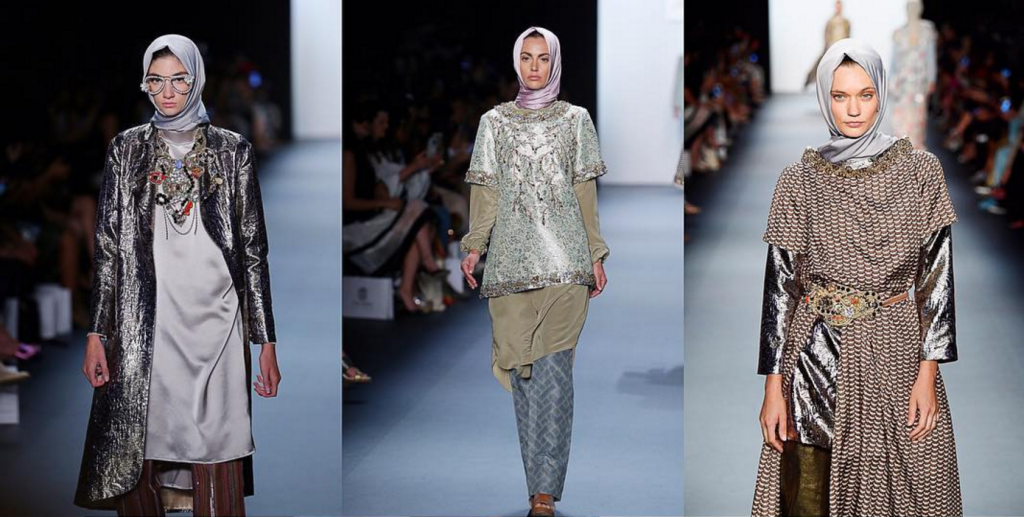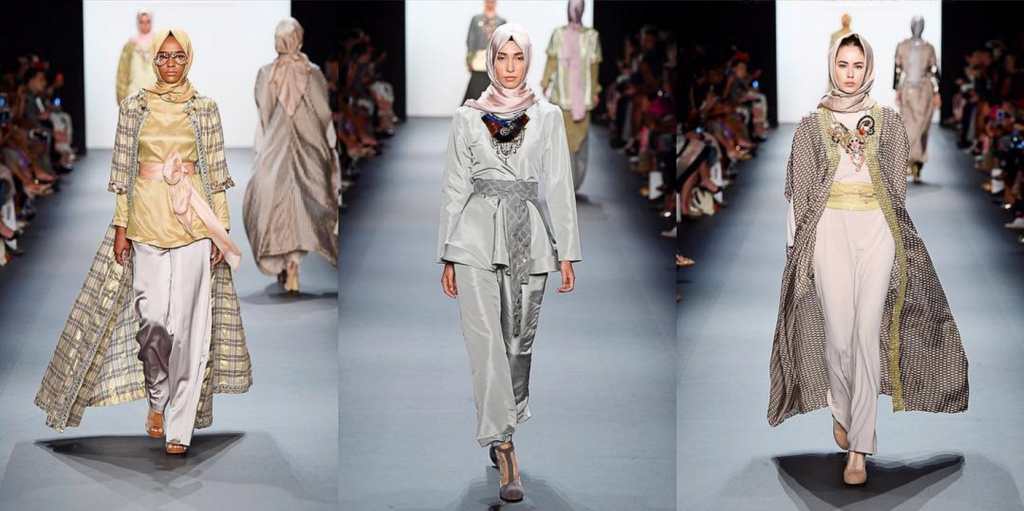 Hasibuan was inspired by her home town of Jakarta, and described her designs as reflecting the 'rich cultural diversity' of Indonesia. She received a standing ovation at the end of her show, and wrote on Instagram:
"Behind the success of a show there is a great team that was strong and sturdy when it was hit by dissent. And we can handle it."
Islamic fashion is slowly creeping into the mainstream, with Dolce and Gabanna releasing a line of luxurious hijabs and abayas and H&M featuring muslim models donning hijabs.
Fierce debates have sparked over whether traditional Islamic dress- burkas, hijabs and niqabs- work to oppress Muslim women or liberate them, allowing them  to pursue their religion as they wish. Hasibuan's new line comes as part of an informal movement in Islamic culture and global fashion: modern and modest.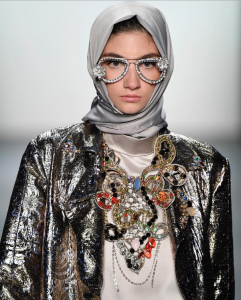 Traditionally, Islamic outfits were thought to prevent women from seeking men's gaze, but this new movement, featuring bright colours and eye catching detailing woven into traditional dress both allows women to remain modest whilst still expressing themselves.
Indonesia especially is seen as an innovator for women's fashion,  which comes as no surprise given its vast multiculturalism and interwoven blend of western and  eastern values.
Putri Soediono, an Indonesian Singapore-based designer, said: "Indonesian fashion has become more diverse and we've become more confident in taking our own culture and what we've grown up with into our influences."