US Basketball legend, a devoted father, loving husband Kobe Bryant and his 13-year-old daughter Gianna Maria Onore Bryant both were among nine other people who died in a helicopter crash in Calabasas, California on Sunday 26 January before 10am.
Bryant, 41, and his daughter, were travelling in a private helicopter when it came down and burst into flames.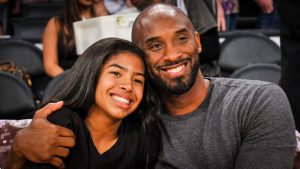 Bryant, who lived in the area often used helicopters to beat Los Angeles' heavy traffic, and on Sunday he was taking Gianna to play in a basketball game at his academy outside the city.
The LA county sheriff said there were no survivors.
Bryant, a five-time NBA champion, played for the LA Lakers throughout his career and is considered one of the greatest players in the game's history.
Tributes have been flooding in from celebrities and fellow sports stars who have been expressing shock at his sudden death. Moments of silence have been observed at basketball games across the US.
The Asian Today pays tribute to his life
Kobe Bryant born August 23, 1978, was regarded as one of the greatest and inspiring American professional basketball player.
He played his entire 20-season career in the National Basketball Association (NBA) with the Los Angles Lakers . He entered the NBA directly from high school and won five NBA championships. Bryant was an 18-time All-Star, 15-time member of the All-NBA Team , 12-time member of the All-Defensive Team and the 2008 NBA Most Valuable Player (MVP).
At 34 years, Bryant became the youngest player in league history to reach 30,000 career points.
At 6 feet 6 inches (1.98 m) and weighing 212 pounds (96 kg) Bryant played primarily as a shooting guard. He was often cited as one of the most dangerous scorers in the NBA.
Bryant had four daughters and Gianna was a passionate basketball player.
Bryant saw Gianna, who wanted to play in the WNBA, as the heir to his legacy — something he confirmed in an appearance on ABC'S "Jimmy Kimmel Live" in 2018.
Bryant was also known to give some memorable and inspirational life quotes on hard work, success and life.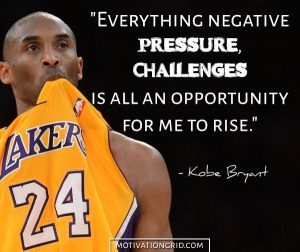 RIP Kobe Bryant & Gianna Maria Onore Bryant
#KobeBryant