10 Inspirational British Asian Women
March 8th marks the annual International Women's Day. The internationally recognised campaign celebrates and acknowledges the achievement of women. This year's theme is #BalanceForBetter, the campaign theme provides a unified direction to guide and galvanize continuous collective action, with #BalanceForBetter activity reinforced and amplified all year.
The Asian Today looks into the inspirational British Asian women who are balancing for better and are helping other women to find their potential. This International Women's Day, we celebrate them.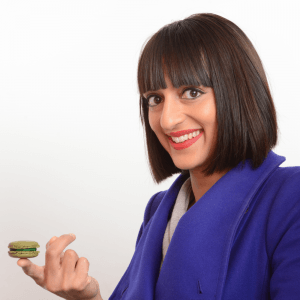 Rosie Ginday – Miss Macaroon (Social Enterprise Entrepreneur)
Founder of Miss Macrooon, a social entrepreneur patisserie chef who works with young offenders to reduce re-offending. Rosie set up Miss Macaroon in 2011 with just £500 of personal funds. She was located in a kitchen at University College Birmingham where she had previously studied there. Rosie was determined to start a business with a significant social impact.  Her social enterprise activities are supported through every macaroon sold, helping to provide employment opportunities and training programmes for young people aged between 18 to 35. The training scheme, Macaroons that Make A Difference (MacsMAD), is aimed at some of the most socially disadvantaged young people. Rosie has recently been awarded a Mbe for services in the community.
Satnam Kaur Rana-Grindley (Presenter)
BBC Presenter who has presented on Midlands Today and featured on BBC WM. Satnam has highlighted her breast cancer to raise awareness of the condition and launched a #checkthemout social media campaign to urge people to contact their doctor if they detect any abnormalities in their breasts . Satnam filmed an emotional diary in hope to help other women.
Rupinder Kaur (Poet)
Rupinder Kaur is a Birmingham born Panjabi poet and biomedical science student with an immense love for South Asian arts. She sees writing and reading poetry as a way to liberate the soul.
For Rupinder, writing, along with any other art form, should be azaad – free, free to express what the artist wants or needs to say, without any censorship.  Rupinder is known for speaking her mind and this is reflected in her poems. Her work straddles English and Punjabi culture – fusing words from Punjabi, Hindi and Urdu and English.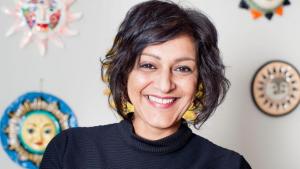 Meera Syal (Actress)
British-Indian comedian, writer, playwright, singer, journalist, producer and actress. She rose to prominence as one of the team that created Goodness Gracious Me and became one of the UK's best-known Indian personalities. "Anita and Me", her debut novel which she adapted for the screen and had a role in was very much an autobiography of her own adolescence in the Midlands. Meera starred in her first pantomime 'Peter Pan' which was in Birmingham from Dec 2017 to Jan 2018.
Rupa Haq  (Politician)
British Labour Party politician, columnist, academic and DJ. She was elected Member of Parliament (MP) for Ealing Central and Acton at the 2015 general election. Rupa is also the eldest sister to former Blue Peter Konnie Huq. In December 2018 she accused UK Prime Minister Theresa May of having "a sort of premature parliamentary ejaculation—that has put the lie to the claim that she sticks to her guns over her decision to delay a parliamentary vote on the government's Brexit deal. Huq is also a music DJ under the stage name "Dr Huq" and recorded a jingle for John Peel in Bengali. She first started DJ-ing for a hospital radio station at the age of 17.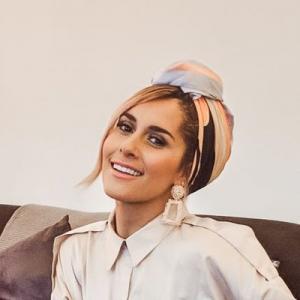 Dino Tokio (Youtuber)
Dina Tokio is an Egyptian–English beauty vlogger/blogger and social-media personality. She is currently based in London and has emerged as an influential and successful woman in the UK. Her beauty vlogs and blogs not only provide beauty, fashion, and makeup tips to women but also inspire them to have their own opinions. Dina has thoroughly used social media to advocate the empowerment of Muslim women. Dina owns three 'YouTube' channels and a clothing line. She has also launched a book titled 'Modestly,' which is a combination of her autobiography, her fashion blogs, and some parenting advice.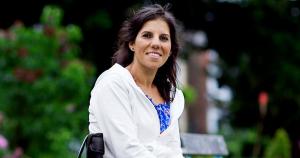 Yasmin Sheikh  (Entrepreneur)
Yasmin is the founder of Diverse Matters a specialist training consultancy. Diverse Matters train organisations and people to approach diversity and disability (both visible and non-visible) with confidence and strength. Yasmin Sheikh is a Disability Consultant, Coach, Trainer and Business Disability Forum (BDF) Associate. Yasmin is also the Vice Chair of Lawyers with Disabilities Division at the Law Society following her 12-year career as a city Lawyer.
Yasmin sustained a spinal cord injury following a spinal stroke at age 29. She is now a fulltime wheelchair user.  She helps firms set up effective disability groups and evolve the culture to be disability confident and inclusive.
Harpz Kaur (DJ/Radio Presenter)
Harpz currently presents the Breakfast Show on the BBC Asian Network. Harpz is a qualified Journalist, and became a finalist at the Asian Media Awards 2014 under the "Outstanding Young Journalist Of The Year" category.
After 6 years on Fever FM, Harpz then got the opportunity to host her own Urban show before going to BBC Network.  Harpz has hosted shows for big celebrities has a huge passion for dancing and is known for her dance routines with guests on her show.
Dr Haseena Lockhat (Chartered Clinical Consultant)
Dr Haseena Lockhat works for Worcestershire Health and Care Trust as a Consultant Clinical Psychologist and Locality Manager for CAMHS (Child and Adolescent Mental Health Services), Redditch and Bromsgrove. She is a partner at the Health and Care Professions Council (HCPC) which is an independent regulatory body.
Haseena is regarded as a leading figure both in the UK and internationally on healthcare issues relating to Female Genital Mutilation (FGM).  Her publications include the acclaimed book 'Female Genital Mutilation: Treating the Tears' launched at the House of Commons in 2004
Haseena sits on the Mosaic West Midlands as Chair that offers accredited mentoring programmes in schools; creating opportunities for 11 to 30-year-olds who are growing up in our most deprived communities.
Pushpa Alexander (Entrepreneur/Networker)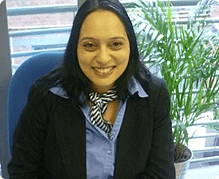 Pushpa CEO of host and promoter for Headz Up Business Events. Pushpa is an entrepreneur, professional speaker, award-winning event organiser with a proven record of hosting successful SOLD OUT events on digital, social media marketing and women in business events.
Pushpa Alexander, has a strong sales & marketing background, with over 25yrs experience within the Exhibition industry with B2C & B2B Trade Shows.
Over the years Pushpa Alexander has built a respectable reputation offline and online as the go to person, Pushpa through her company Headz Up Business has brought together a line-up of some of the most respected experts Internationally and within the UK in digital, social media, marketing to create memorable events which provide result driven practical support for entrepreneurs and business owners.