After speculations over the past few weeks, it is now confirmed that Birmingham will hold the 2022 Commonwealth games.
The official announcement was made this morning by Louise Martin, president of the games at the Area Academy in Birmingham.
Ms Martin CBE said: "We warmly congratulate Birmingham and England on today's announcement – it is a defining moment for this truly Commonwealth city. With its rich history, cultural diversity, youthful dynamism and ambitious spirit, Birmingham embodies all that we cherish about the Commonwealth, and so the Commonwealth Sports Movement looks forward to collaborating with all the Games partners to showcase the city's humanity and pride to a global audience over the coming months and years."
Local business leaders have said, the Birmingham Commonwealth Games in 2022 will provide the region with a once-in-a-generation opportunity to put the city more firmly on the global map.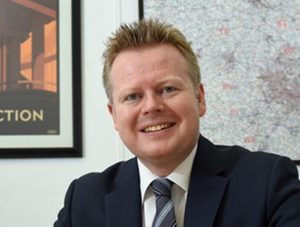 Paul Faulkner, chief executive of the GBCC, said: "The award of the Games to Birmingham will mark a see-change in the city's history. It's an opportunity to showcase ourselves to a global audience and will benefit all elements of our life here.
"The City Council and supporting bodies deserve huge congratulations for this successful bid and we now need to showcase a stunning event.
"Credit should also go to the West Midlands Combined Authority and our new Mayor Andy Street and many numerous other public and private sector bodies that played their part.
"This also comes just days after that other great boost for the region – the Coventry City of Culture 2021 success. Birmingham and Coventry deserve a few years in the spotlight and we now have the opportunity to make the most of it.
"Birmingham Council highlighted in the bid that hosting the Games will accelerate job creation and drive change that will leave a glowing mark on the city for years.
"The Games themselves offer the opportunity to generate significant income for the wider region, with other cities and towns sharing the action.
"This is another great feather in Birmingham's cap, having already successful staged major sporting events including Test matches, big soccer and rugby matches and top athletics.
"It will give the city the chance to improve its sporting facilities and at the same time generate work for businesses in the area.
"Visitors and a world-wide television audience need to be shown the dynamism, appeal and friendliness of Greater Birmingham.
"We're passed the heats now and into the final – let's ensure we cross the finishing line with a glorious Games that will go down in history."
Today's announcement comes shortly after the GBCC launched Birmingham Commonwealth Chamber of Commerce  to drive trade between Greater Birmingham and Commonwealth countries.
A budget of £750m has been allocated to the Commonwealth games, the most expensive sports event in Britain since the London 2012 Olympics. The government has pledged to cover £560m, with the local council responsible for around £180m.