The city of Birmingham is in shock and mourning after the deaths of six people in a horrific crash.
The crash happened on Sunday morning just after 1am in Lee Bank Middleway near the junction of Bristol Road. A seventh victim is in hospital with serious injuries in critical condition.
The Road was closed all day yesterday as emergency services and crash investigators examined the scene. The road was re-opened this morning at 7pm.
Lucy Davis, 43, and Lee Jenkins, 42, Kasar Jehangir, 25, and Mohammed Fasha, Tauqeer Hussain and Imtiaz Mohammed among dead in Lee Bank Middleway tragedy
One of the people named is a father of six, Imtiaz Mohammed aged 33. Mohammed was working as a taxi driver when the crash happened. there were two passengers in the taxi, one female and one male. The female passenger died at the scene and the male passenger died later in hospital.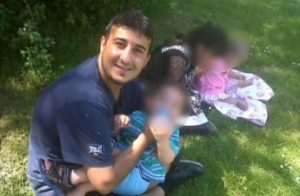 Imtiaz Mohammed, the driver who died in yesterday's crash was making his "last job of the night," his brother has said.
Father-of-six Imtiaz Mohammed, 33, along with his two passengers in the horrific crash in Lea Bank Middleway around 1.10am.
Mr Mohammed, of Golden Hillock Road, in Small Heath, was planning to leave his taxi job at Castle Cars, in the coming weeks, it has now been revealed.
His brother Noorshad Mohammed said: "He was going to come home – he rang his wife at 1am, and they were going to have something to eat."
Police have released ages of those that died:
Two men, aged 42 and 33, and a 43-year-old woman, who were all travelling in a taxi involved in the collision were killed.
Three men, aged 30, 26 and 25, who were travelling in an Audi also died.
Another man, aged 22 who was in the car, remains in a serious condition in hospital.
Sergeant Alan Hands, from the force's Collision Investigation Unit, said: "We are still keen to hear from anyone who was in the area at the time and has not yet spoken to us.
"We are still trying to establish exactly what happened and our thoughts remain with the families who have lost-loved ones.
We aware of distressing images of the scene circulating on social media and we would ask the public to not share them and instead pass any footage to us to assist our investigation."
Anyone with information can call the Collision Investigation Unit on 101; quoting log 175 of 17/12.
Alternatively email fl_collision_invest@west-midlands.pnn.police.uk