Only a limited number have been built, will only be available to owners of the standard FXX-K and only a few selected customers.
The Ferrari FXX-K Evo has been evolved from the LaFerrari track day FXX-K. The new Evo version has extra downforce and extra exclusivity.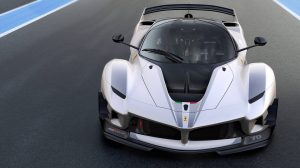 This has been specifically built as an 'extremely limited-run model', it has the same 6.3-litre KERS-boosted V12 as the standard FXX-K with 1036bhp and more than 900Nm torque, however what makes the new Evo unique is the the aerodynamics.
The coeffieciency of the downforce has been increased by 23 per cent over the standard FXX-K and as much as 75 per cent over the road-legal LaFerrari.
The significant coefficiency is down to a twin-profile rear fin on the wings and a central fin. They all work together allowing for an additional 10 per cent downforce.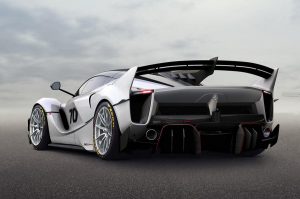 The airflow is improved by the re-designed rear bumper and the underneath rear diffuser, which helps in increasing the downforce by 5 per cent. Vortex generators have also been introduced to the undertray, which provides an overall downforce of 30 per cent.
You can only purchase the FXX-K Evo if Ferrari gives you its blessing, or if you are an existing owner of a FXX-K looking to upgrade. The price has yet to be announced but with the standard  FXX-K costing around 2 million, the Evo should cost over £2.5 million atleast.