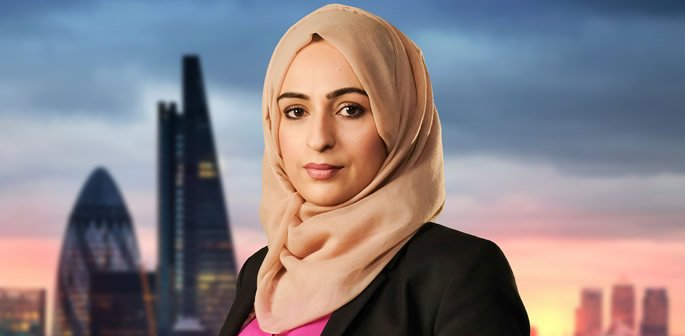 The Apprentice is back, and with it arrive a fresh bunch of humble and modest candidates hoping to impress Lord Alan Sugar. Just kidding – they're as obnoxious as ever.
Among the 18 hopefuls is Bushra Shaikh.
The 34-year-old is an owner and designer of her own modest fashion label, creating luxury apparel for Muslim women.
"First and foremost, I'm a mother, and I'm a woman, and I'm Muslim, and I'm young," she said.
Inspired by Coco Chanel, she believes her skills and determination are all she needs to succeed in The Apprentice, but she's known to be pushy to get what she wants.
She says, "I've been raised not to be a pushover-in the words of Destiny's Child, 'I'm an independent woman.'"
"I'm quite bossy, but that's only because I believe in what I do.
"I'm really good at selling. I'm so good at selling. That is what I've been doing for 10 years.
"I don't think I've come across anybody that hasn't bought something from me."
She added, "I have done everything. I may just be 34-years-old but being a wife and a mother with three kids, who is career-driven and the passion that I have – there's no-one that can get in my way."
Hit reality TV show The Apprentice is now entering its thirteenth series, featuring hour-long episodes.
Each series, a group of ambitious individuals aim to become the new apprentice for billionaire business mogul and Amstrad founder Lord Alan Sugar.
The shows airs on Wednesday evenings at 9pm on BBC One.