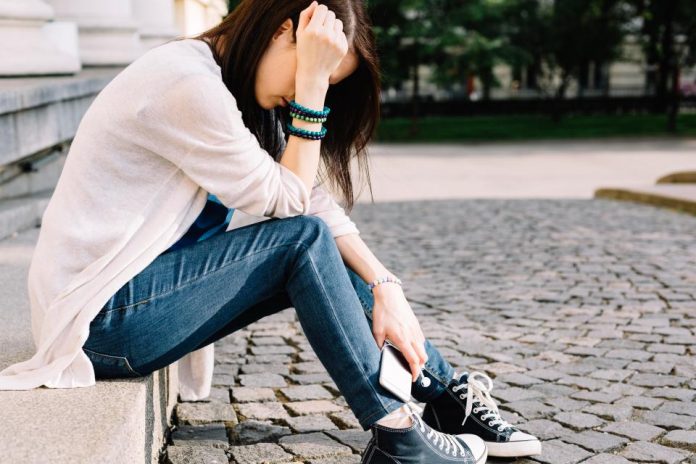 "To get to my school I had to cross a railway bridge and I would just stand there and think 'I could just jump off'", says Calleigh, now 18, who was self-harming when she was 11 and first thought about taking her own life when she was 13.
"It felt overwhelming and like I was alone. I just felt so, so low, I couldn't see a way out."
Calleigh's story comes as young people's charity, Childline, says it has carried out its highest number of counselling sessions with young people having suicidal thoughts and feelings, and needs more volunteers.
A total of 22,456 sessions were given to children in the UK thinking about taking their own life in 2016/17 – up from 19,481 the year before.
In Calleigh's case, extensive pressure from a high-achieving school coupled with her own perfectionist nature, meant she sank to a very low point.
But Childline literally proved to be a lifeline.
"I was able to talk to someone," she said.
"I'd call them when I wanted to self-harm. I would message them – they've got amazing message boards."
"There are so many other people that are feeling the same way."
The brave young woman advised others and said it's important to seek help – and to remember that there doesn't always have to be a reason for feeling at breaking point.