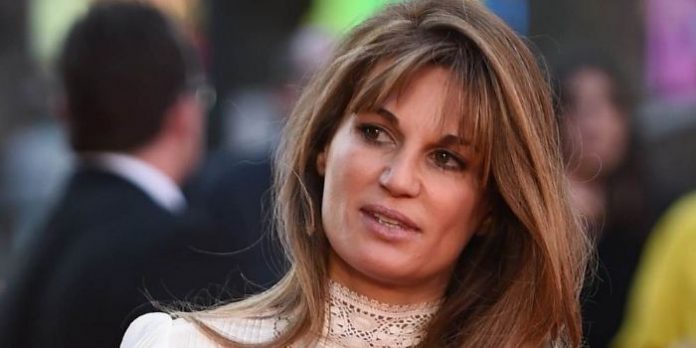 A black cab driver has admitted bombarding Jemima Khan with more than 1,000 phone calls and messages.
Hassan Mahhmood, 27, pleaded guilty to carrying out a campaign of harassment for more than a year.
Mahhmood is said to have obtained the 43-year-old journalist's phone number when she booked a ride through the Hailo app.
Umar Ali, his barrister, said Mahhmood was a "big fan" of Khan because of her marriage to his hero, Pakistan cricket legend Imran Khan.
Isleworth Crown Court heard how Khan, daughter of late billionaire entrepreneur Sir James Goldsmith and the sister of MP Zac Goldsmith, agreed to a photograph with Mahhmood after he picked up her and friends from a jazz club on 16th June 2016.
Mahhmood then began a year-long campaign of harassment, using 18 different mobile phones to send 203 text messages, make 1,182 phone calls and send "loads of" WhatsApp messages.
The taxi driver told Khan, who is also known by her maiden name, Goldsmith, that he "loved her", "wanted to know her" and asked her "why he could not be friends with her", according to prosecutor Ruxana Nasser.
The prosecutor said, "He was totally obsessed with her and wanted to meet her to the extent the last two text messages in July 2017 consist of him wanting to come and visit her.
"The fear of that prompted her to go to police after several months of enduring the stress he put her through.
"It was her sheer kindness of not reporting him in the first instance."
Mahhmood, from Waltham Forest, northeast London, pleaded guilty to a charge of harassment without violence between 16th June last year and 18th July this year.
He denied the more serious charge of stalking Khan which was allowed to lie on file.
In a victim statement, Khan said, "The incident has made me incredibly anxious at times. I would be home alone and he would call me several times and text repeatedly late at night.
"Sometimes he would send texts saying he would come to my house. That really frightened me."
In a further statement, she added, "I feel extremely vulnerable and scared as a single woman. As a result, I'm planning to move house.
"He seems to have become increasingly unstable and unpredictable. I'm worried about what he will do."
The court heard Mahhmood had no previous convictions but the prosecutor said he should be sentenced on the basis of his "persistent pestering behaviour".
His defence barrister argued that none of the messages had been of a threatening nature.
He added that Mahhmood's marriage broke down during the harassment campaign and he has been stripped of his Hackney Carriage licence.
Sentencing was adjourned to 26th October by Judge Martin Edmunds QC who told Mahhmood he would require pre-sentence reports to find out what was behind his "obsessive behaviour" and that he could face jail.