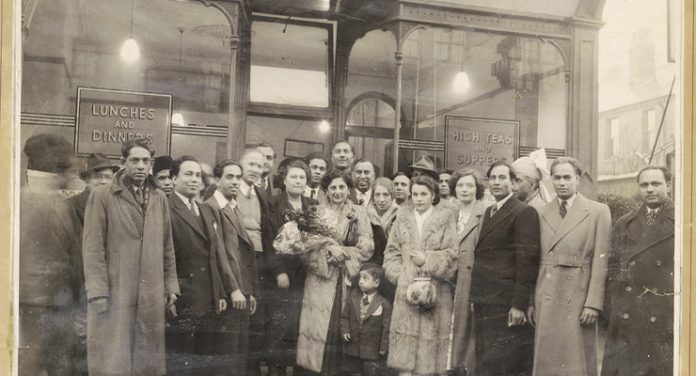 Birmingham's favourite dish is being celebrated at a new exhibition opened recently at Birmingham Museum & Art Gallery, which explores the histories of the city's famous curry houses.
Birmingham is widely recognised as the curry capital of the world, attracting visitors from across the planet to experience the array of available Asian cuisine.
'Knights of the Raj' is part of Soul City Arts' project funded by the Heritage Lottery Fund, and is running from 23rd Sept 2017 until 7th Jan 2018, aiming to showcase the untold stories of those who pioneered the historic trade, tracing its origins back to the 1940s.
The exhibition includes furnished interiors, images, films and recorded histories. Augmented reality is being used to enhance the visitor experience through their mobile phones. One of the stand-out artefacts on display is a booth from the interior of the well-known Birmingham City Centre curry restaurant, Koh-i-Noor, giving visitors a truly authentic experience.
Rebecca Bridgman, Curator of Islamic & South Asian Art at Birmingham Museums Trust said, "The curry house institution and the Balti dish in particular, are profoundly rooted in Birmingham's history. As the first wave of these restaurants are vanishing or being demolished, it is vitally important that their story is preserved. We are thrilled that Soul City Arts have brought this exhibition to BMAG and that the Koh-i-Noor restaurant booth will become a permanent part of the city's history."
Mohammed Ali MBE of Soul City Arts, said, The untold stories of the Indian restaurant trade give us a fascinating insight into the curry trade. The narrative brings out unexpected stories of struggle and conflict, determination and perseverance, and hope and aspiration. These stories need to be heard to help us understand one another in the complex world we live in."