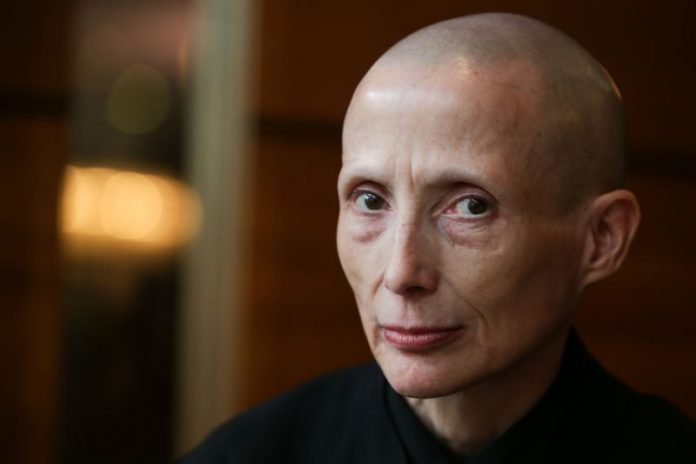 Christie Elan-Cane has won permission to challenge the Home Office's refusal to issue gender-neutral, or X passports.
The campaigner welcomed the decision by Mr Justice Gilbart in the high court in London that there would be a full judicial review of the government's policy.
"I'm elated," said Elan-Cane, who has pursued the issue for more than 25 years.
"It's just one stage, but it's going the right way."
Currently, UK passports restrict sex designations to male or female. Ten countries permit their citizens to opt for a third category, X, or unknown.
Australia, Denmark, Germany, Malta, New Zealand, Pakistan, India, Ireland and Nepal all offer the third option, with Canada also adding their name to the list recently.
According to written arguments submitted by Kate Gallafent QC, counsel for Elan-Cane, as many as 1% of the UK population could apply for an X passport.
They include intersex individuals – people born with biological characteristics of both sexes – transgender people, and others "with gender dysphoria … gender variant, non-binary and other analogous categories of gender identity".
Before the court hearing, Elan-Crane said: "Legitimate identity is a fundamental human right but non-gendered people are often treated as though we have no rights. The UK's passport application process requires applicants to declare whether they are male or female. It is inappropriate and wrong that someone who defines as neither should be forced to make that declaration.''
HM Passport Office has refused to grant X passports on several grounds, claiming an affect on other legislation, the high cost to change computer records and the increased need for consular support abroad for gender-neutral British citizens.
Sarah Hannett, counsel for the Home Office, said, "This is a matter of delicate social policy. Member states [of the Council of Europe] have a margin of discretion as to how they advance this agenda."
Mr Gilbart, however, ruled that a full judicial review should go ahead. "This is an arguable case," he said.
Narind Singh, a partner at the law firm Clifford Chance, which represented Elan-Cane on a pro bono basis, said: "We are delighted that the court has granted permission for a full hearing of this significant public interest case on the fundamentally important issue of the right to respect for individuals' identity.
"Gender identity is a fundamental part of an individual's intimate, personal identity and X passports are a crucial step in the protection of the human rights of this group of individuals, who otherwise face an unacceptable choice between forgoing a passport and making a false declaration and using a passport which misrepresents their identity."