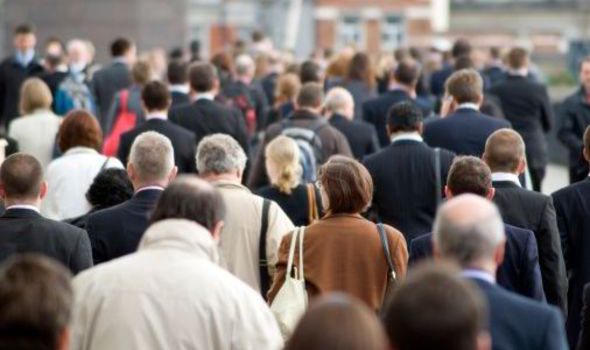 UK unemployment fell by 75,000 people in the three months to July, dropping from 4.4% to 4.3%.
The rate remains at its lowest since 1975, according to the Office for National Statistics but a pressure on incomes remains.
Compared to the same period last year, wages went up by 2.1%, with little change from the previous month's growth rates.
Inflation, however, hit 2.9% in August.
In real terms, over the past year, wages have fallen by 0.4%.
"Another record high employment rate and a record low inactivity rate suggest the labour market continues to be strong," said Matt Hughes, a senior ONS statistician.
"In particular, the number of people aged 16 to 64 not in the labour force because they are looking after family or home is the lowest since records began, at less than 2.1 million."
Since the fall of the pound after Brexit, inflation has risen sharply.
Employment Minister Damian Hinds said, "The strength of the economy is helping people of all ages find work, from someone starting their first job after leaving education, to those who might be starting a new career later in life.
"But there is more to do, and we will continue to build on our achievements through our employment programmes and the work of Jobcentre Plus."