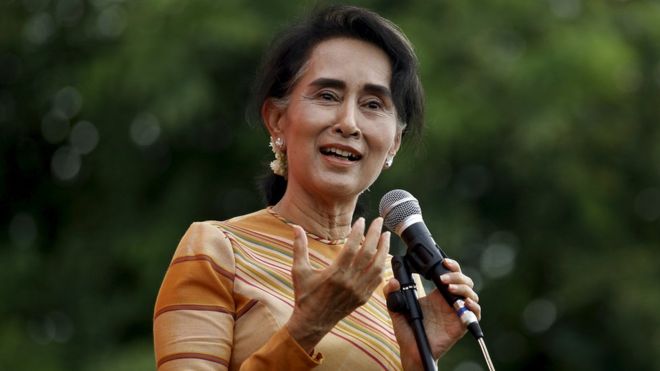 Myanmar's de facto leader Aung San Suu Kyi is to miss a key United Nations debate next week amid growing criticism from across the globe of her handling of a crisis involving the Rohingya Muslim minority.
The United Nations has accused the government of the Myanmar, otherwise known as Burma, of ethnic cleaning as the violence continues.
Around 379,000 Rohingya have fled to neighbouring Bangladesh with their homes and villages in Myanmar being burned to the ground.
The country's military and government have denied targeting civilians, saying they are acting in response to an attack on a police post by militants.
The Rohingya people have faced decades of persecution in the nation. The country has refused them citizenship, saying they are illegal immigrants, though the minority has lived there for generations.
The UN Security Council is due to meet on Wednesday to discuss the crisis.
Suu Kyi had been expected to participate in discussions at the General Assembly session in New York, which runs from 19 to 25 September.
Aung Shin, a government spokesperson, said that "perhaps" Ms Suu Kyi has "more pressing matters to deal with", adding, "She's never afraid of facing criticism or confronting problems."