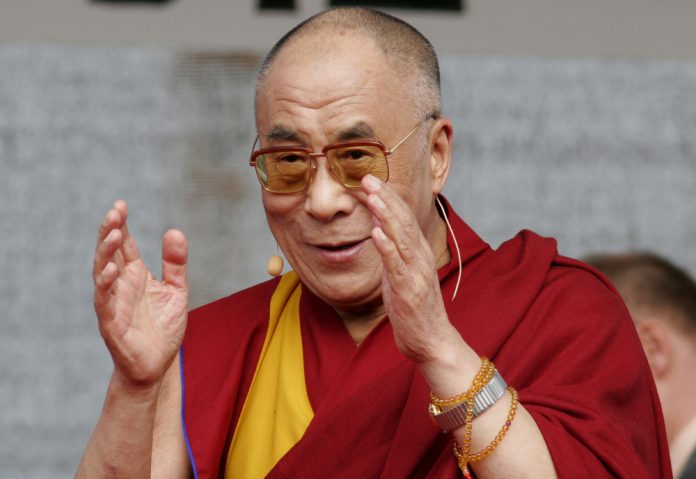 The Dalai Lama criticised Buddhist nationalist attacks on Burma's Rohingya ethnic minority, whilst the United Nations slams the government for "textbook ethnic cleansing".
UN High Commissioner for Human Rights, Zeid Ra'ad Al Hussein, said that Burma seemed to be carrying out a "systematic attack" on civilians designed to expel the mainly Muslim minority from the predominantly Buddhist country.
Mr Zeid told the council, "Because Myanmar has refused access to human rights investigators the current situation cannot yet be fully assessed, but the situation seems a textbook example of ethnic cleansing."
"Those people who are sort of harassing some Muslims, they should remember Buddha," said the Dalai Lama.
"He would definitely give help to those poor Muslims. So still I feel that. So very sad."
Over the past couple of weeks, hundreds of thousands of Rohingya Muslims have fled the violence in Myanmar (also known as Burma) for neighbouring Bangladesh.
The Muslim minority has faced decades of persecution in the country, though Aung San Suu Kyi's government claims the forces are responding to terrorism, after insurgents attacked a police post recently.
Refugees and human rights groups, however, say the Burmese military and local vigilantes are systematically targeting civilians in a campaign of terror, filled with horrific violence, characterised by house burnings, mass shootings, beheadings, and gang rape.
International condemnation for the treatment of its minority has seemingly had little effect, however, with the military continuing to threaten violence; reports emerged recently that landmines had been placed on the border with Bangladesh to deter Rohingya people from returning.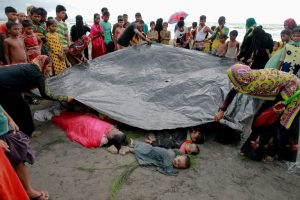 Tun Khin, president of the Burmese Rohingya Organisation UK , said, "They [military] are telling villagers we will kill all of you, we will burn all the villages."
"The villagers are asking if the international community can do anything and whether they should stay or pack up."
He added, "We are witnessing the most horrific situation in our history."
"We have received multiple reports and satellite imagery of security forces and local militia burning Rohingya villages, and consistent accounts of extrajudicial killings, including shooting fleeing civilians."
"I call on the government to end its current cruel military operation, with accountability for all violations that have occurred and to reverse the pattern of severe and widespread discrimination against the Rohingya population."