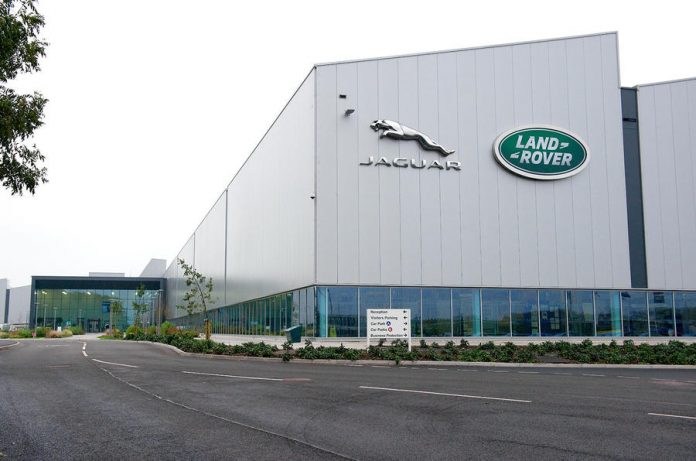 Jaguar Land Rover (JLR) has announced that every new vehicle line from 2020 will electric or hybrid.
The Jaguar I-Pace will be the first of the new models to be fully electric, to go on sale in 2018.
The move was aimed at "giving customers even more choice", according to JLR chief executive Ralf Speth.
Earlier this year, Japanese-owned Volvo made a similar announcement; stating all new models from 2019 would have an electric motor.
Both companies have said, however, that they will continue to manufacture earlier models that have combustion engines.
"The internal combustion engine is state of the art," Mr Speth said. "We will see this internal combustion engine, petrols and diesels, for many years to come."
A Jaguar E-type Zero, an electric version of the classic E-type, has been engineered by the company. The car won't be available for sale, however, as it is intended as a concept car.
The announcement from Britain's biggest carmaker comes at a time of change of the auto industry, with governments taking action aimed at tackling climate change.
"One thing is clear; the future will be electric," Mr Speth said.
"Every new Jaguar Land Rover model line will be electrified from 2020, giving our customers even more choice."
"We will introduce a portfolio of electrified products across our model range, embracing fully electric, plug-in hybrid and mild hybrid vehicles."
UK car industry expert Professor David Bailey, of the Aston Business School at Aston University, said the announcement has been a long time coming for Jaguar.
"Jaguar Land Rover have been lagging behind. They've been too slow to see the potential of electric cars – they've been focusing very much on light-weighting their cars and developing the internal combustion engine," he said.
"They've fallen behind and they're playing catch-up, so this is a significant step and it is to be welcomed."
Jaguar, owned by India's Tata, has also developed a concept car, Future-Type, in an attempt at imagining what post-2040 cars will look like. The car includes a voice-activated steering wheel.
In a press release, the company said, "This steering wheel doesn't just stay in your car – it lives in your home and becomes your trusted companion."
When Mr Speth was asked about his views on the Brexit situation, he said, "I trust that, at the end of the day, politicians are interested in a better society for their inhabitants."
He said that the 40% of the company's components are sourced from the European Union, which is also its most important export market.
"It is crucially important that there is free and fair trade for Jaguar Land Rover."