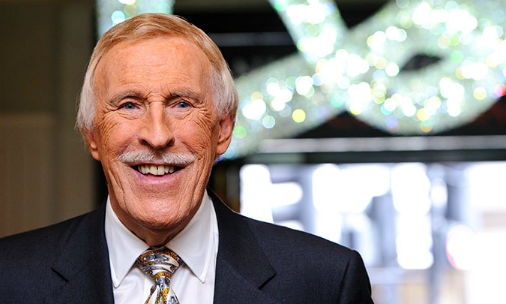 Sir Bruce Forsyth, whose career as a television presenter, actor, comedian, singer and dancer spanned eight decades, died on the 18th August at the age of 89.
Sir Bruce, perhaps best known for his role as presenter of gameshow favourites The Generation Game and Play Your Cards Right, passed away following a lengthy illness and difficult recovery.
Forsyth died at his Wentworth Estate home and is survived by his wife Wilnenia Merced and six children.
Tony Hall, BBC Director General, paid tribute to catchphrase master in a statement.
"Sir Bruce was one of the greatest entertainers our country has ever known.
"He has delighted millions of people and defined Saturday night television for decades, with shows like the Generation Game and, most recently, Strictly.
"His warmth and his wit were legendary. I've never seen anyone quite like him when it comes to performing in front of a crowd.
"He had a remarkable chemistry with his audience – that's what made him such an amazing professional and why he was so loved. He has been part of all of our lives, and we'll miss him dearly."
Didn't he do well?