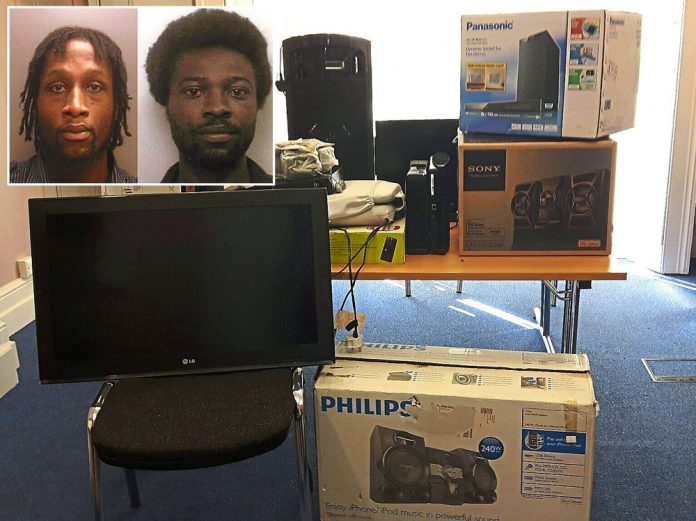 Fraudulent profits of imposters who targeted susceptible victims throughout region have been awarded to a sanctuary backing troubled ladies and youths.
The group of possessions, which were gained by criminals Marvin Campbell and Henry Ogunde, were bequeathed to Wolverhampton-based charity The Haven after the holders of the objects could not be found.
The shelter from Waterloo Road, which was given the objects by the National Crime Agency, has subsequently presented the things to people affected by domestic violence, homelessness and abuse. Senior community fundraiser at The Haven Jade Secker said: "We are so grateful to the National Crime Agency for thinking of The Haven.
"Vulnerable women and children who are supported by The Haven have often had to flee their homes at a moment's notice, leaving behind all of their personal possessions and items that make a house a home.
"Thanks to the National Crime Agency, donating items like TVs and consoles, we can provide some comfort and a welcoming, familiar atmosphere in our refuges for women and children whilst they come to terms with the trauma they have been through and begin to rebuild their lives away from the fear of abuse."
The National Crime Agency worked with West Midlands Police and the West Midlands Regional Organised Crime Unit to arrest the perpetrators and recover the property. Items gifted to the refuge, which has been supporting women and children since 1973, include televisions, sound systems, games consoles and a home massage chair.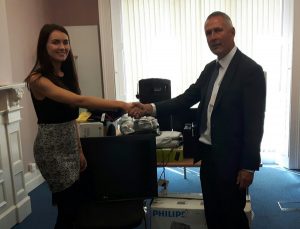 Rick Ward, of the National Crime Agency's West Midlands regional operations, said: "All efforts were made to trace potential owners before deciding to donate the items to a very worthy organisation which has extensive experience of helping the type of vulnerable people that Campbell and Ogunde targeted. "We hope the items are of use and bring some happiness in what can be very difficult circumstances."
Bilston fraudsters Campbell, then 28, and Ogunge, the called Bilston fraudsters Campbell, then 28, and Ogunge, then 33, subjugated and deceived victims in the West Midlands to generate their £730,000 illegal domain, obtaining high value possessions using illegally attained credit card specifics.
The twosome advanced gullible folks on the county's roads, spoiling them to dinner and ordering clothes to gain their confidence. A KFC worker looking for extra money, out of work residents in social housing or who were destitute, and a retired doctor wanting to buy a house were all victims in their scheme.
The 'money mules' were then exploited to set up bank accounts and fake businesses, as well as launder money for the felons, and endangered with violence if they declined. Ogunde, formerly of  Goode Close, was jailed for five-and-a-half years in 2015. His co-defendant, of Willingworth Close, was originally sentenced to eight-and-a-half years, but later got an extra two months for going on the run.