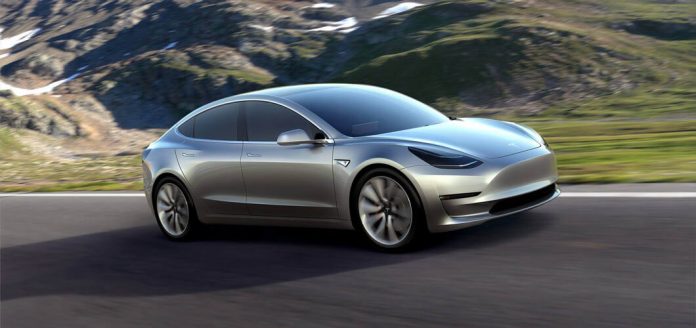 Tesla's California factory played stage to the presentation of Tesla's next step in its electrical journey in July with the reveal of the new Model 3.
Elon Musk handed over the first 30 cars at the launch event, and claims the company has received over a half a million orders for the vehicle. The Model 3 will cost its US customers $35,000.
Musk will hope the new more affordable Tesla will invite a generation of drivers into the market for electrical cars as they continue their mission to revolutionize the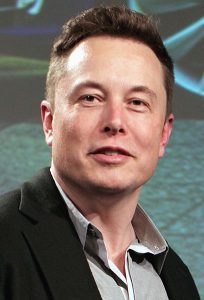 auto industry.
The new car, which has a range of 220 miles (350 km) on a full charge, isn't expected in the UK until early 2019. It will set beneath the company's Model S and Model X SUV as an entry-level electrical car.
The inventor admitted before the event that the company was up against it with its incoming demand for the new vehicle, acknowledging it would be "quite a challenge".
"We're going to go through at least six months of manufacturing hell."
The orders for the vehicle are up from the 373,000 orders in April last year and will force the company to up their production six-fold, with the initial plan to manufacture 100,000 Model 3's by the end of 2017.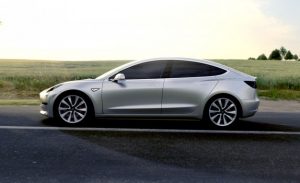 Whilst the Model 3 doesn't offer the same luxury as its predecessors, Tesla claim the rear-wheel drive car will hit 0-60 mph in 5.6 seconds. The longer-range battery model, which will be available for will do this in 5.1 seconds and can manage a top speed of 140 mph (225 kph). The Model will also feature a knob and button devoid dashboard, with the driver being met instead with touchscreen display.
Tesla employees will have their work cut out if the company hopes to deliver on its plans to up production from just under 84,000 cars in 2016 to an annual output of 520,000 by 2018. However, Musk can be confident his aim to build a clean energy world has support with the early hype over the new Model 3.