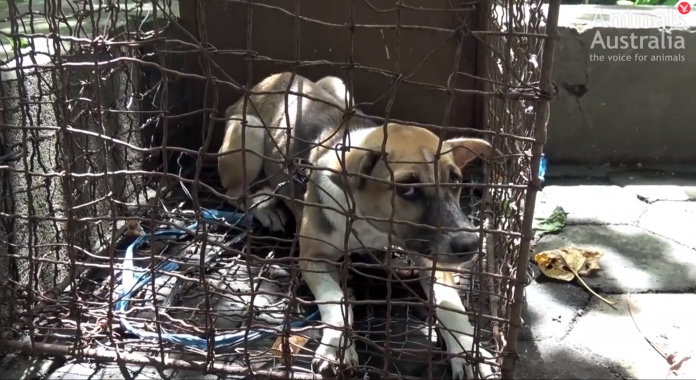 WARNING- Some of the images below may be distressing
According to the animal protection organisation Animals Australia, Bali tourists are unwittingly eating dog meat and thinking it is chicken.
Bali, as one of the most developed Indonesian islands, is one of the most popular destinations for both honeymooners and backpackers.
The animal organisation's investigation, entitled "Bali's hidden meat trade – and its disturbing connection to Australian tourism" found that dozens of cats and dogs are being taken from the streets, brutally killed and then sold to tourists as chicken. An estimated 70,000 dogs a year are sold into the dog meat trade.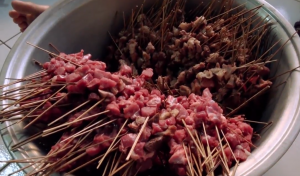 Animals Australia state, "Dumped in bamboo crates or plastic rice sacks, terrified dogs await the nightly slaughter with legs tied and mouths taped shut.
"They may languish like this for hours or days without food or water. One by one they will be brutally slaughtered in full view of their companions.
"And business is booming. Year on year, seven times more dogs are slaughtered in Bali than in China's notorious Yulin Dog Eating Festival."
And it's not just poor street food vendors looking to make a quick buck off the dogs. Dog meat was found in seventy restaurants across Bali too. Dog meat is often sold with the term 'satay' which tourist assume means chicken.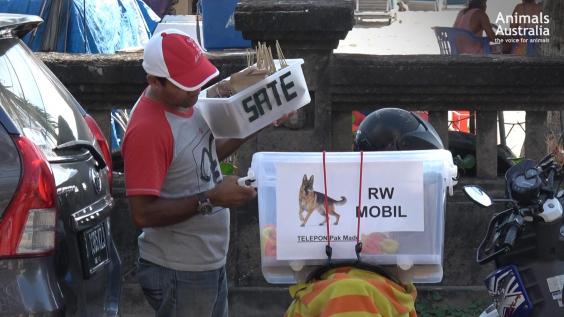 Dog meat is often advertised as RW, which tourists cannot understand. An undercover investigator working for Animals Australia revealed his shocking story:
"I began the investigation by pinpointing and getting to know the key players in Bali's completely unregulated dog-meat industry.
"Eventually, they invited me to join them as their gangs stole, hunted, poisoned and killed dogs. As an animal cruelty investigator, I have trained myself to cope with cruelty, but nothing prepared me for the brutal catching of dogs in the village.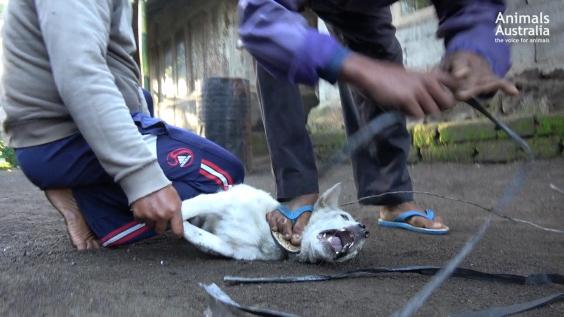 "I focussed on my camera work but it was gut-wrenching to hear these dogs… screaming and wailing in terror and sorrow."
The dog meat trade may be in conflict of animal cruelty laws and food safety laws.
Consumers are in danger, not just of being lied to and eating meat they mistake for a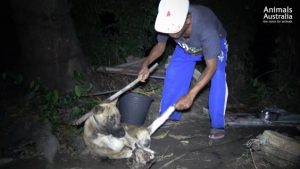 different animal, but because of the poison used to kill the dogs.
Dr Andrew Dawson of the New South Wales Poisons Information Centre, says the dog meat may cause nausea, muscle aches, shortness of breath and even nerve and organ damage.