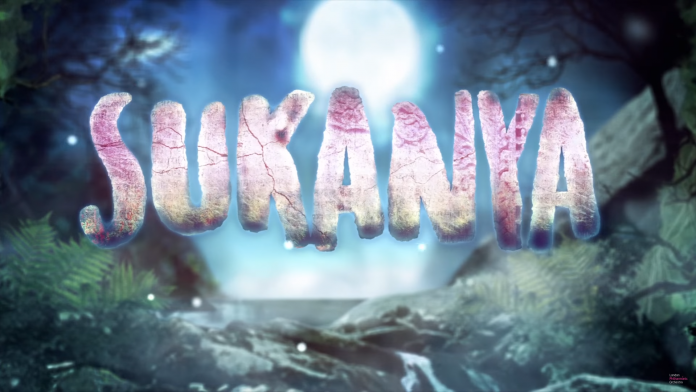 Multicultural Cast Gather for Ravi Shankar's Final Work
12 May at 7.30pm at Curve, Leicester
14 May at 7.30pm at The Lowry, Salford
15 May at 7.30pm at Symphony Hall, Birmingham
19 May at 7.30pm at Royal Festival Hall, London
The Royal Opera, London Philharmonic Orchestra and Curve present the world premiere of Ravi Shankar's only opera Sukanya, which tours venues across the UK in May 2017.
The legendary Shankar was composing his pioneering opera Sukanya at the time of his passing. Sukanya is an opera exploring the common ground between the music, dance and theatrical traditions of India and the West. This exciting and innovative piece of work is a unique collaboration of talent, with singers, dancers and creative production team from across the continents.
With the text of the opera (libretto) by renowned author Amit Chaudhuri, the semi-staged opera is directed by Suba Das and conducted by David Murphy who worked closely with the legendary Ravi Shankar for much of his life, and completed the opera with the help of Anoushka Shankar.
The opera features British soprano Susanna Hurrell in the title role, Indian born American tenor Alok Kumar, British bass-baritone Keel Watson, Brazilian baritone Michel de Souza, South African baritone Njabulo Madlala, the BBC Singers and the full force of a 60-strong London Philharmonic Orchestra.
The Orchestra is supplemented with Indian classical instruments including the sitar, shennai, tabla, mridangam and ghatam. The innovative Aakash Odedra Company provide the choreography and dancers, and Tony Award-winning 59 Productions and Matt Haskins are providing production and lighting design respectively.
Amit Chaudhuri's libretto, based on the legendary Sanskrit texts of the Mahābhārata, also draws on texts as diverse as Tagore, Eliot and Shakespeare.  The story follows the young princess Sukanya who must marry the much older Chyavana, a wise religious man, after a terrible accident. As love unexpectedly grows between the couple, twin demi-gods attempt to woo the beautiful Sukanya, leading to an ultimate test as Chyavana is transformed into a third twin. Faced with a choice of three now identical, handsome young men, will Sukanya be able to identify her husband's soul?
Shankar was inspired to choose this subject while exploring the story behind the name of his wife, Sukanya Shankar, who says:
My memory is very vivid and fresh of the day when Raviji was asking my mother about the story behind my name, Sukanya
"My memory is very vivid and fresh of the day when Raviji was asking my mother about the story behind my name, Sukanya, sometime in the mid-nineties. He was so excited and wanted to do an opera. With his busy schedule of touring, performing and teaching, it was shelved. In the last few years before he left his physical abode, he started to work on it with David Murphy who he was very fond of and loved working with. He was confident that if for some reason he was not able to complete the opera, Anoushka would complete it for him. Luckily, he worked even in hospital before his final surgery with David by his side and completed it. David has done a brilliant job of arranging and bringing to life this Magnum Opus work of Raviji. I am grateful to David and to Anoushka for their inputs.
My husband, an enigmatic genius, was a cluster of energy, creativity, love and inspiration who never ceased to surprise me in all our time together and has done it again! This opera is a standing testimony to the ultimate in the amalgamation of East Meeting West as natural as can be."
Conductor and collaborator David Murphy – who worked with Shankar for many years, notably conducting the world premiere of his Symphony with the London Philharmonic Orchestra in 2010 – completed the opera with help from Anoushka Shankar, Ravi Shankar's daughter.
Ravi Shankar was in a unique position to visualise the common ground between East and West. From Yehudi Menuhin, the legendary Western violinist, to George Harrison of the Beatles, his influence across the arts is legendary.  From a young age, he was steeped in the ancient musical and dramatic traditions of India through his guru Baba Allauddin Khan but also gained a deep knowledge of the music and drama of the west. As a young man he experienced the reaction of Westerners to hearing Indian music for the first time: although many found it exciting he realised that it needed to be presented very carefully for the untrained Western ear to realise its depths.
From Yehudi Menuhin, the legendary Western violinist, to George Harrison of the Beatles, his influence across the arts is legendary
His friendship with Yehudi Menuhin inspired Shankar to begin looking at the connections between Eastern and Western classical music. Alongside Shankar's forays into chamber music – culminating in the album West Meets East in 1967 – his first major western classical commission came in 1970 from the London Symphony Orchestra. He began working on his Concerto, which was premiered in 1970 and conducted by André Previn. The Guardian critic Edward Greenfield commented that "If East has to meet West, then few musicians have achieved it with such open joy than Ravi Shankar." Shankar continued to work with western classical music and in 2010 the London Philharmonic Orchestra gave the world premiere of his ambitious Symphony, conducted by David Murphy.
Ravi Shankar's daughter Anoushka, who has also been instrumental in the completion of the project alongside David Murphy says of the opera:
"It thrills me that this final project of my father's, about which he was so passionate, is finally coming to life. My father was, of course, the first Indian classical musician to work with Western classical musicians, the first to write concertos for orchestra, the first to bring the music of India to a global audience. Even in his final years, he was the first to think further, to want to push even more boundaries, and bring Indian classical music to the context of opera. David Murphy has been so dedicated and sincere bringing my father's vision to completion. I'm very grateful to everyone involved."
For more information and for tickets please visit: www.sukanyaopera.com
#SukanyaOpera