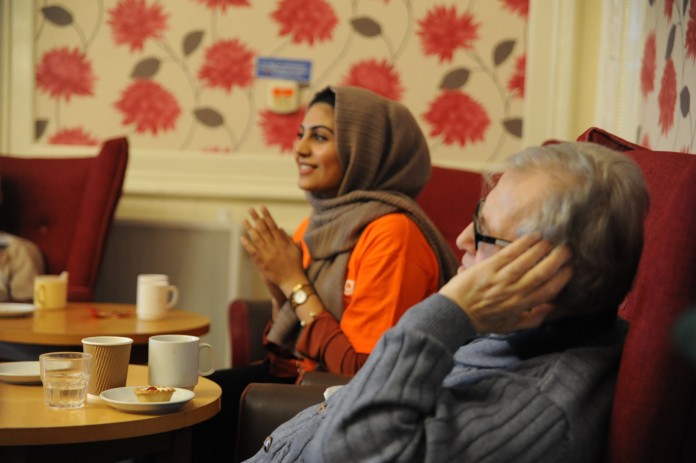 Volunteers from Wakefield based charity, Penny Appeal, have been responding to the growing number of older people who experience loneliness by organising social visits and musical entertainment for local residents.
Their latest visit was to the Well Springs Nursing Home in Bradford where volunteers from Team Orange brought along entertainer Paul Whitehead. His performance of classic songs had residents singing and dancing along. Sarah Ashraf, UK Programmes Officer at Penny Appeal said,
'Winter can be a difficult time for older people, particularly those with mobility issues. With these social gatherings we want to provide older people with a positive environment where they can have company, enjoy themselves and engage in conversation with young Muslims. During our visit we had a chance to talk, at length, with the residents about their lives. We listened to their fascinating stories and were pleased to be given the opportunity to raise their spirits.'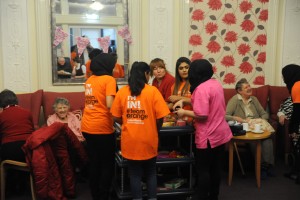 Cath Davis, Manager of Well Springs Nursing Home said she had received great feedback from the residents who enjoyed themselves at the party.
According to the charity, Age UK, approximately 49, 000 people from Yorkshire and The Humber are chronically lonely.
Aamer Naeem, CEO of Penny Appeal, explained that Penny Appeal would be increasing its efforts in the coming year.
'These visits are vital in tackling loneliness. Our dedicated UK team will be providing more support, right across the region and throughout the UK, to vulnerable communities, families and individuals. We will be reaching out to the poor, hard to reach and disadvantaged, to work with them and best meet their needs in a practical and effective way.'