Nottingham Artist Kiran Rai successfully finished hosting Asian Bride Live yesterday at the Olympia stadium alongside Miss London 2016 'Whitney Martins,' Italian presenter Roberto Baron, Portuguese presenter Kamilla Paiva and Bangaldeshi presenter Mokul.
The footage will showcase across Europe in  the coming week and be featured in various papers across the globe. Over 20,000 people were in attendance for the fashion event, including numerous Bhangra singers, supermodels and top fashion designers.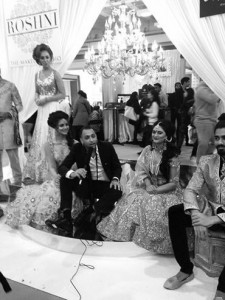 Host Rai said, "I had so much fun hosting Asian Bride Live. It's the most established Asian event on the globe and brings so many people from across the world together to attend the two day event."
The show consisted of more than 300 designers, displaying  the latest design in asian fashion. Miss London 2016 Whitney was also at the event, interviewing guests and stars across the carpet.
The fashion show will be heading to Birmingham NEC 2017 then return to London at the Excell. There were a total of 6 esteemed catwalks throughout the two days.
Host Kiran is currently hot sought after and will next be appearing at Pakistan Fashion week 2016. After that, he has plans to enter the US and make his mark in America.