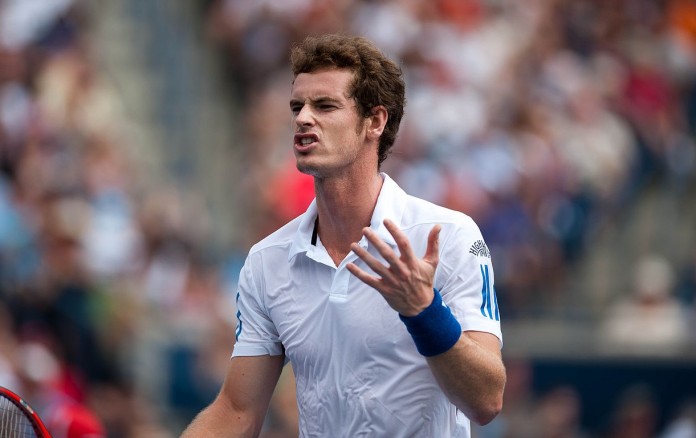 Andy Murray lost to sixth seed Kei Nishikori in the earliest grand slam defeat of the season. The Japanese won 1-6 6-4 4-6 6-1 7-5, beating out the world no. 2
Andy was seen losing the ball when the rain was pulled over the stadium due to rain and then seen causing a racket with the umpire and referee after the  sound system emitting a loud 'gong'  like sound during break point. Murray commented, "They stopped the point and I was just curious why that was and that was it…Did it affect me? Definitely I would say to 4-1."
On top of all that, a butterfly flitting around the net only added to Murray's quickly riled frustration.
The Olympic champion ended up losing seven games in the four hour long match, with Nishikori nailing the 17th decisive break for Japan.
"I tried my best," the 29-year Scot said, "I fought as hard as I could with what I had today. I pushed myself as hard as I could over the last few months and I'm very proud of how I've done."
The triumphant Nishikori said "It was too exciting on the court, but I tried to stay calm.
"I didn't start well – he has a great return – but I finished well…The rain delay helped me to change tactics. I tried to hit a few more drop-shots than usual today and it worked really well."