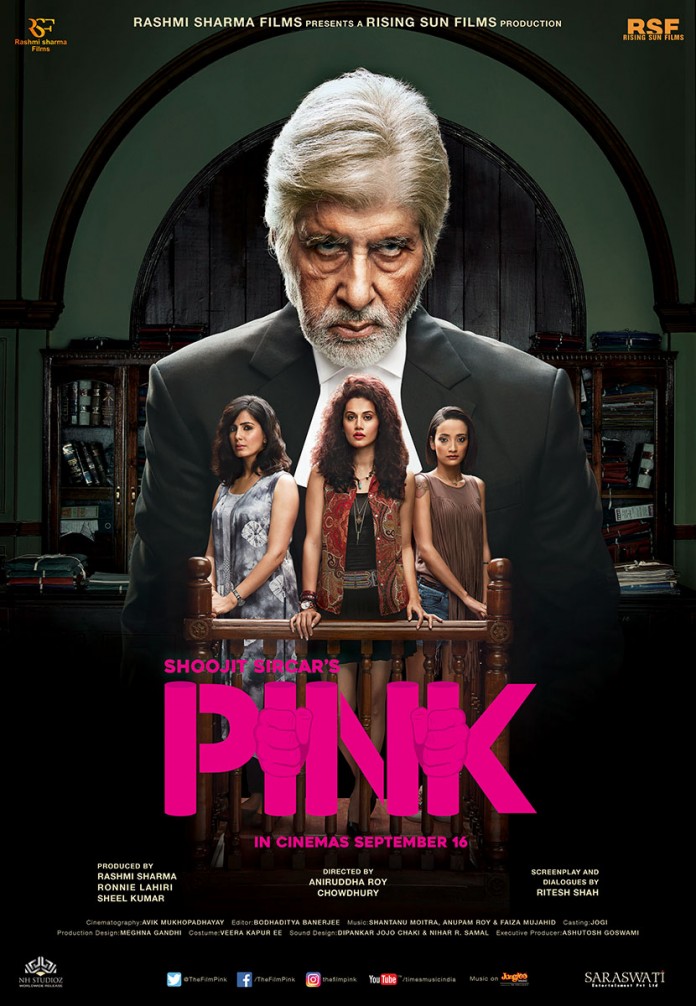 After the success of entertaining and engaging yet light-hearted narratives like Vicky Donor and Piku, filmmaker Shoojit Sircar returns to his dramatic roots with Pink starring megastar Amitabh Bachchan.
On a subject that haunts today's society, Pink tells the story of three young girls, living together as flat mates in a posh South Delhi suburb. A night, which was supposed to be a fun girls' night out at a music festival, turns into a nightmare, when they encounter a sexual assault incident that will change the course of their future forever.
The intense thriller set in Delhi, shows Amitabh as a yester-year 'big league' lawyer, who comes to the rescue of the girls as their legal aide. Going incognito, he investigates the complicated case. The female lead is portrayed by actress Taapsee Pannu, who also has movies like Baby to her credit.
Pink will unfold several shocking layers of the case and audiences will see Bachchan deliver some haunting harsh dialogues in the courtroom.
Commenting on the film's title significance, Big B said: "Pink has been chosen to represent female empowerment. The film is named Pink because it's for women. We want to say that women have certain strength within them, and that they should use it. I had read a beautiful line in an English editorial – A woman's body is not a democracy it is a dictatorship and it's about time the dictator took charge."
Pink is a brave attempt by the filmmakers to encourage women empowerment. With dialogues referencing sex, virginity, assault and molestation, Pink promises a degree of realism not associated with mainstream cinema.
A directorial venture by Aniruddha Roy, Pink is a fast-paced social thriller that is filled with suspense. Grand Showbiz Media & Entertainment are proud to distribute a film that reflects the dubious morals of today's society, out in UK cinemas on September