A 19-year old man wielding a knife has gone on a violent rampage in Russel Square, central London, killing one woman in her sixties and injuring five others.
The killer, who is described as 'dark-skinned,' chased and stabbed people in the back, arms and side as they attempted to flee.
Hotel staff who witnessed the incident said he was "just going for anyone he could see."
Police rushed to the scene and shot him with a taser then pinned him down, but not before he was able to attack five people and fatally stab one woman who was pronounced dead at the scene.
After spending last night in hospital, the 19-year old, who is suspected to be a Norwegian nationnal of Somalian descent, has been taken into custody at a south London police station.
The knife was left on the ground aside one of the victims. A forensics team was called and a tent set up over the knife overnight.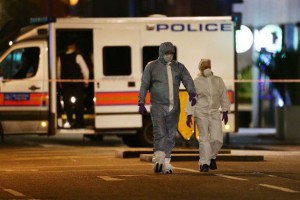 Russel Square, where the 7/7 bombings took place, have since been cordoned off as police investigate. The attack, which occurred at roughly 10.30pm last night, came just hours after London announced it was stepping up its anti-terror unit. Given the location and the Met's announcement, the attack may have been terror related.
The Met has since sent dozens of armed officers onto the streets of London. London Mayor Sadiq Khan has urged the public stay "calm and vigilant."
Mark Rowley, Scotland Yard's top anti-terror officer told the press the attacker may have 'significant mental health issues' but admitted terrorism was a possible motive.
Rowley said the force's homicide command was leading the investigation, with additional support from the counter-terrorism unit.
Russel Square is one of London's most prominent tourist locations given its close proximity to multiple London hotels and hotspots, including the British Museum.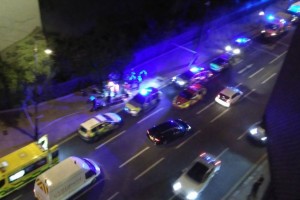 Twitter: Stuart Kenny