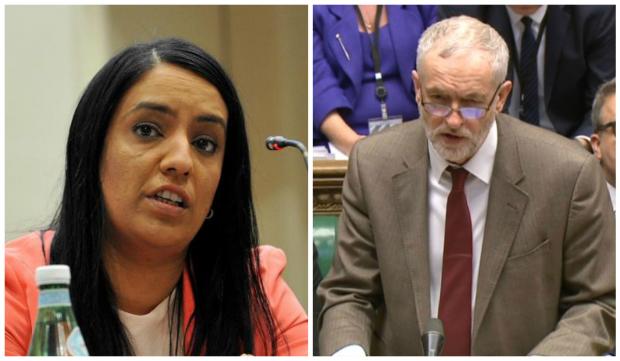 MP Naz Shah has stepped down as an aide to John McDonnell, following the emergence of social media posts expressing anti-semitic views.
The loaded Facebook posts, from August 2014, showed the Bradford West representative once backed a plan to relocate the state of Israel to North America, arguing the move was a "solution for the Israel-Palestine conflict"
The full text of the post read: "Israelis are most loved by Americans. Americans will welcome Israelis with open arms into their homes.
"America has plenty of land to accommodate Israel as its 51st states. Israel can have a real safe Jewish state surrounded by friendly states. America will no longer have to spend $3 billion tax payer money per year for Israel's defence.
"The transportation costs will be less than 3 years of defence spending. Palestinians will get their land and life back. Middle East will again be peaceful without foreign interference. Oil prices will go down, inflation will go down, whole world will be happy."
With the image caption reading the US had "plenty of land" and that the move would restore peace to the Middle East, with Shah's comment alongside the image reading: "Problem solved."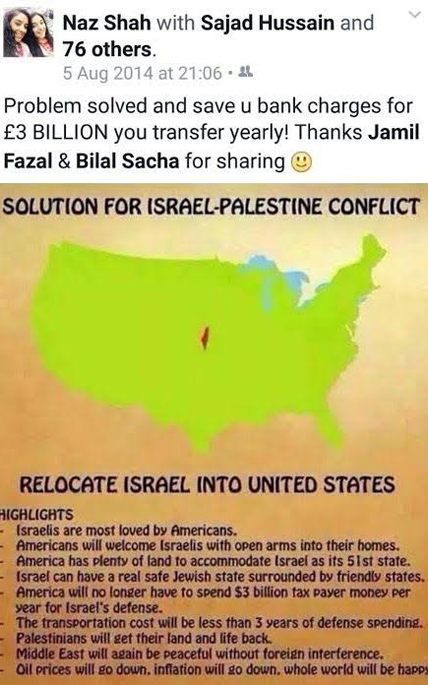 She also used the hashtag #IsraelApartheid above a quote saying "Never forget that everything Hitler did in Germany was legal."
After the emergence of the social media posts, discovered by the politics blog Guido Fawkes, Ms. Shah said: "This post from two years ago was made before I was an MP, does not reflect my views and I apologise for any offence it has caused."
However Jonathan Sacerdoti, director of communications at the Campaign Against Anti-Semitism, says that an apology is not sufficient and that the posts had echoed themes of anti-Semitism.
He added: "One cannot simply apologise for 'any offence caused' and expect an evidence of gross and brazen anti-Semitism to disappear."
"Once again the Labour Party has been revealed to have within its ranks people who express extreme prejudice towards Jewish people in their public statements; once again the party has failed to find these statements itself, and reject those who freely and willingly express them."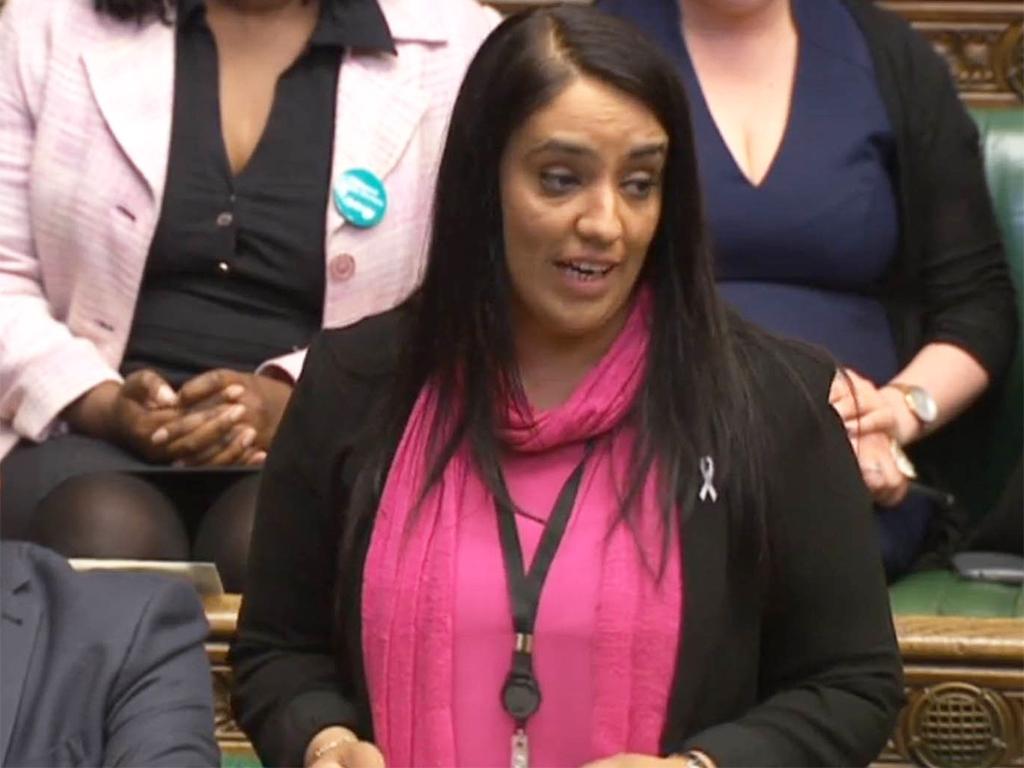 Speaking in the House of Commons on Wednesday, the MP explained she "wholeheartedly apologises" for her past comments.
Admitting: "I accept and understand that the words I used caused upset and hurt to the Jewish community and I deeply regret that, Anti-Semitism is racism, full stop."
Despite her obvious remorse, Jeremy Corbyn chose to suspend her, as the Labour party continues to be plagued with Anti-Semitic arguments.
The Labour party confirmed the decision in a statement reading: "Jeremy Corbyn and Naz Shah have mutually agreed that she is administratively suspended from the Labour Party by the general secretary. Pending investigation, she is unable to take part in any party activity and the whip is removed."