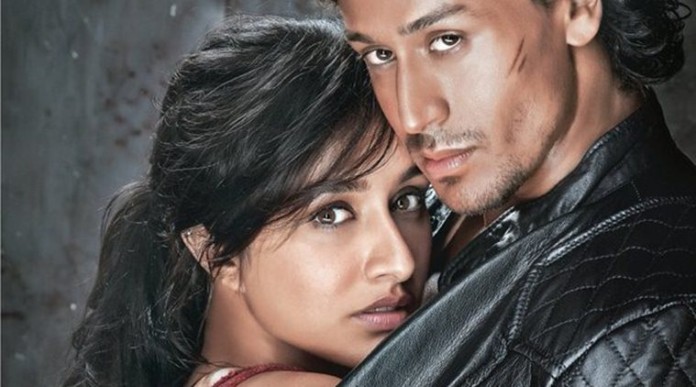 Baaghi is the story of Ronny, a rebellious 23-year-old from Delhi. Fearing his unruly and angry temperament his father sends him to a disciplinary academy set in a sleepy town in Kerala. While traveling to the academy he meets Siya who also carries a rebellious streak but nonetheless spark fly between them.
After his enrollment, Ronny encounters the star student Raghav and things get awry between them when Raghav falls for Siya as well. Years later Ronny is informed that Siya is abducted and is called upon for help to rescue her from the gritty underbelly of Thailand.
Lost in the midst of a new city Ronny comes face to face with his nemesis, Raghav. They both still love Siya unconditionally and are in a battle to win her heart. Who will it be the rebellious Ronny or the furious Raghav?
Tiger's intense Avataar complete with his sensational martial art moves greatly impresses. Shraddha Kapoor doesn't look the usual damsel in distress but a rebel who can pack a punch or two against the bad guys.
The Asian Today speaks to the stars of the anticipated release.
Email Q&As with Tiger Shroff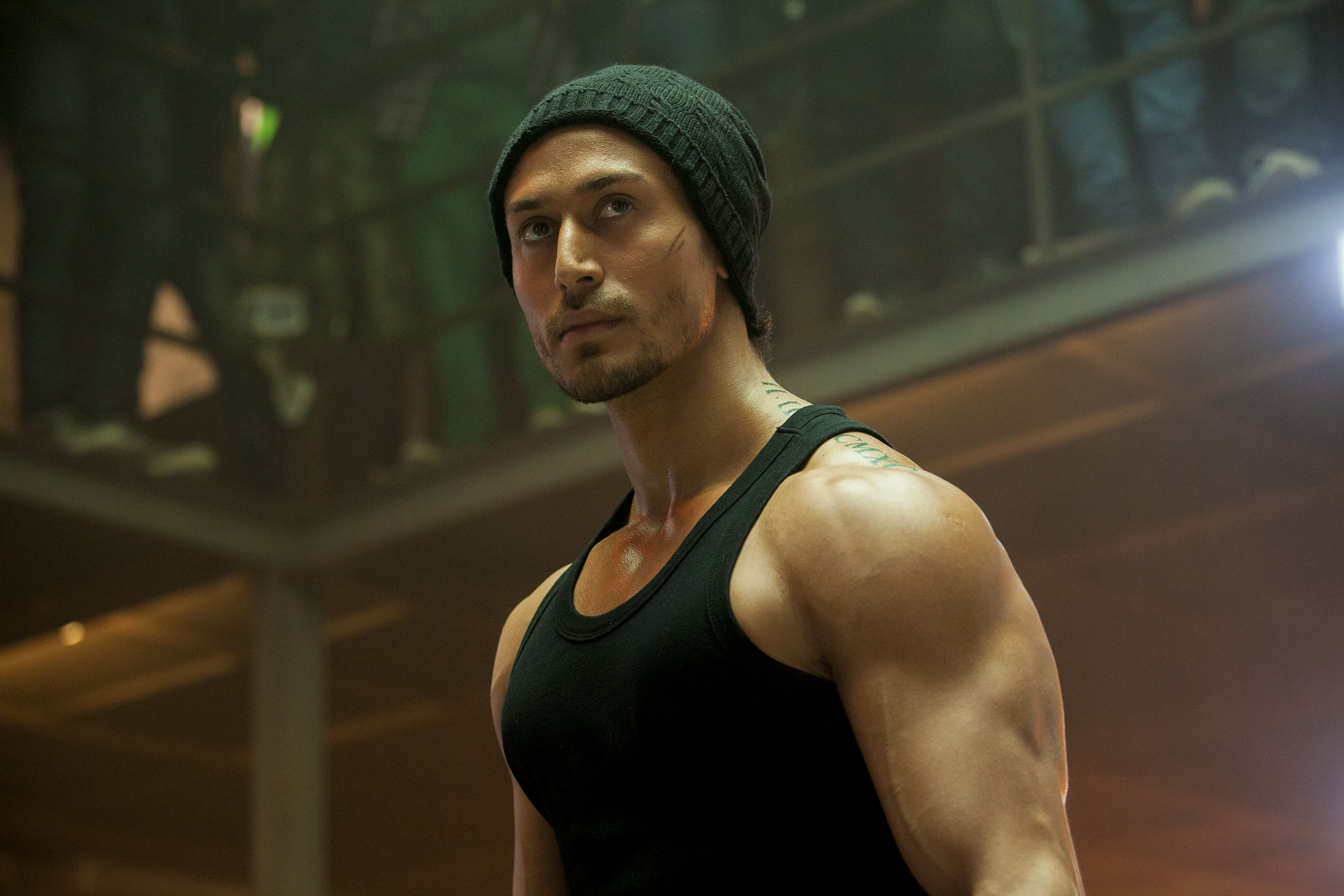 Your reaction to the buzz that Baaghi is similar to The Raid ?
I haven't seen The Raid. After this whole thing started, I saw the trailers that were being compared and I don't know why people make such a big deal of it, because if that's the case, then every hero is riding a horse. Lawrence Of Arabia should file a case against them or something like that. This only means that the trailer has definitely hit people in the right spot and it's already made a mark and made some sort of impact and stirred some sort of an emotion. But, you know, you cannot put down somebody's hard work like that. So what if we have a building in our movie? We can keep a fight scene on the ground or atop a building — wherever we want — that's my director's vision. What else can I say? I think we've worked so hard, it's very upsetting that people would put such things on often like that because that's not our intention at all. This is a Bollywood film, we have a love track, we have songs, we have Shraddha Kapoor who is fighting, there are so many characters. 
You don't take it as criticism?
When I go to watch a Jackie Chan film, I know what exactly I'm going to watch and that's what I want and I want to be on the edge of my seat. I want to be entertained. The fact that I have made an identity and the fact that people are already expecting that out of me, it means I have already won. I have made an identity. People already know me for a reason.
Aren't you worried of being stereotyped?
No. But at the same time, I want them to come with that notion and I want them to go through the film, experience the film, and I want them to see the journey of my characters, I want to shock people. You cannot judge, the fact that they are judging me from one film that they are expecting Tiger Shroff film to be like this and like this, what does that tell you? I mean in one film have I already made my mark? I don't think so, but it's a very nice thought that people are thinking of me that way.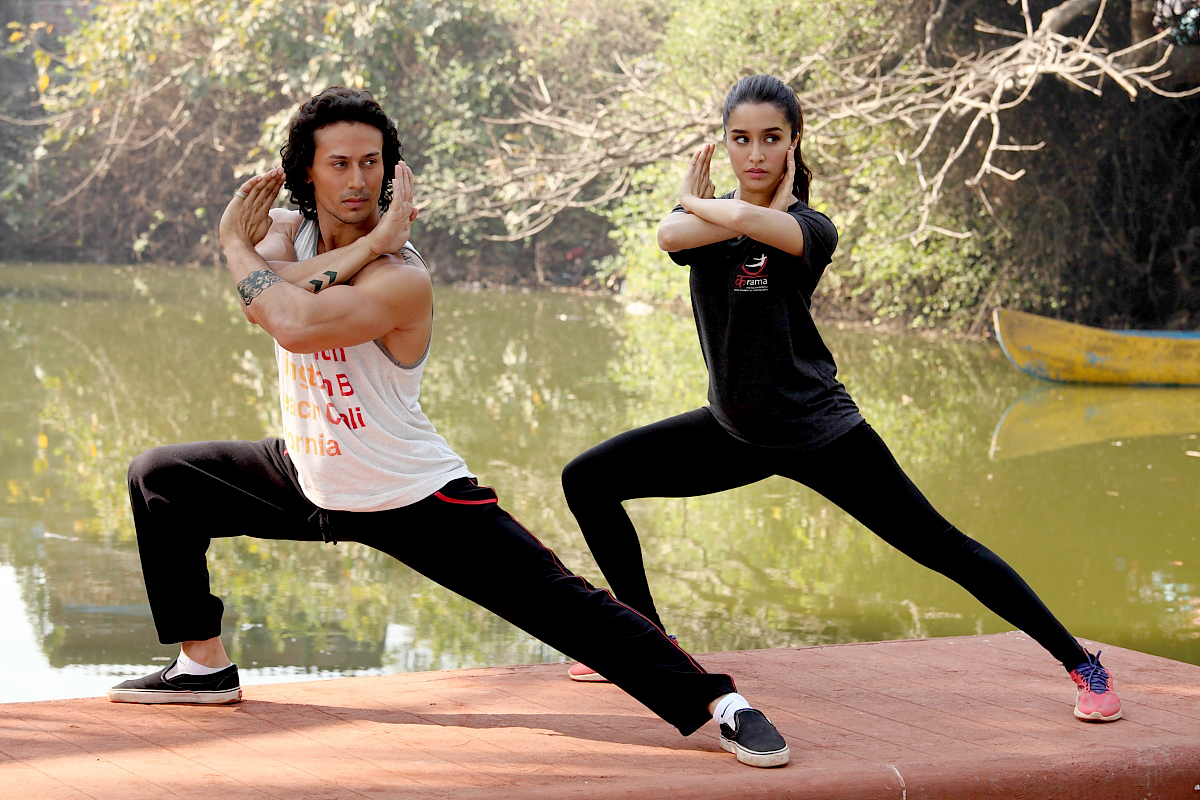 Your mom is your biggest cheerleader. While your dad is more of a silent supporter. Comment.
I think my father is most insecure about me and most stressed and worried about me. My mother is a lot cooler. My father doesn't show it, but he definitely feels very protective of me because he's been through it. He's been through the grind, he's seen the dirty side and the good side.
Tell us more about your film Baaghi
It is about going back to our roots and being proud of what we are. We had martial arts form here but don't know why people were not using it. Everybody in the East wants to be like West and people in West want to be like East. I have tried my best to do justice to this art form. Whatever I have learnt so far, I want to up my quotient in action.
Email Q&As with Shraddha Kapoor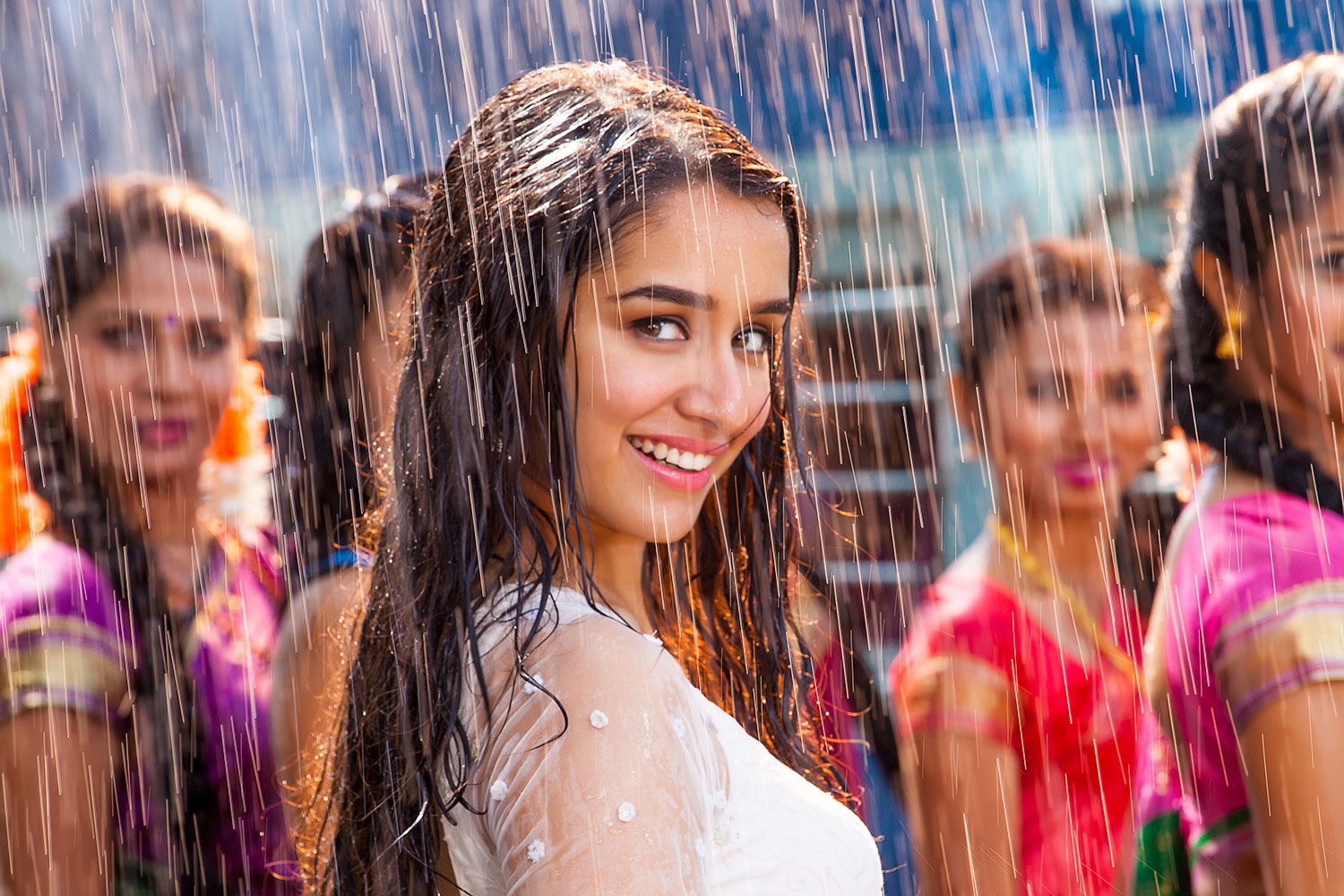 You have come a long way since your first film to Baaghi and built your brand. How does it feel?
Of course, it a big high since it was my childhood dream and I am living it today. Every morning I wake up and thank the universe. I am thankful that my first failure taught me to stay humble and grounded.
This year seems pretty packed for you…
Life has been a roller coaster ride. With films like Baaghi, Rock On 2 and Ok Janu in my kitty, I feel life is moving so fast. I am also doing a cameo in Flying Jatt.
Do you believe that Baaghi will change your girl-next-door image?
I think it takes talent to do something that connects with the audience. We have worked very hard on the film and I hope people will like the action I have done on screen. I am looking forward to see their reaction.
Do you consider yourself lucky that you have given back to back hits?
Every actor hopes of his/her film to work. We want a good audience reaction to all the films we do. Everybody enjoys watching the film is what I hope for.
What was going on in your mind while doing those stunts?
I was nervous in the beginning but I was excited too. I was apprehensive about matching up to Tiger's skills since he is so perfect in his stunts. But he helped me a lot. And I like to do physical activities and challenge myself.
Baaghi is directed by Sabbir Khan (Heropanti) and presented by UTV Motion Pictures and Nadiadwala Grandson Entertainment. The film releases worldwide through UTV Motion Pictures on 29th April 2016.