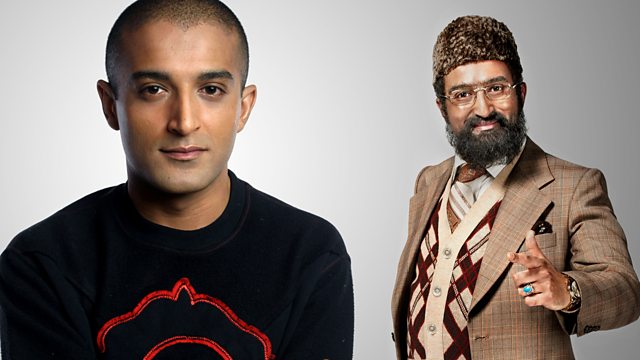 It's difficult to believe that it's been four years since the beloved Khans burst onto our TV screens. It still seems like yesterday when we first saw Mr Khan driving his yellow Mercedes around Sparkhill and run into trouble at Central Mosque. Four series' later, Citizen Khan has a huge following, with viewers tuning in to see the beloved Brummie self-proclaimed community leader's questionable antics.
As the star of 'Citizen Khan' gears up for his first UK-wide tour, The Asian Today had a chance to speak to the man behind the beard, Mr Adil Ray.
So you're taking the Khan family on tour, are you looking forward to it?
When we film the show, we film in front of a live studio audience and some of the best bits are when Mr Khan is chatting directly with the audience in the studio, we have a lot of fun with that. So hopefully there will be a lot of audience participation and Khan being able to get amongst the rows, it will be great I think.
Going back to being live, its quite reminiscent of your radio days, are you one for improvisation?
The show is about 1hr and 45 minutes, so there will be a kind of narrative but I think a lot has to be adlibbed with the audience, speaking to the audience and finding out who they are and what they do. Improvisation is a large part of it and I quite enjoy that actually, I forget how much I do enjoy that.
Obviously you go through a huge physical transformation to become Mr Khan. What transformations do you have to go through mentally?
There's kind of a weird thing that happens, as soon as the suite, the beard and the hat goes on I just slip into the character. Having done the character for quite some time now, there is almost a switch I can flick. He never quite leaves me. I'll watch the news now and I'll be in two minds, what I think and what Mr Khan would think.
So aside from wardrobe choices, what traits do you share with Mr Khan?
Ha! I think we've all got a little in common with Mr Khan, yes he's Pakistani, yes he's in the Muslim faith, yes he's British, but he's a human being and he make mistakes. He can be a bit proud at times, he can be a bit arrogant and a bit clumsy, but those are things that we all do; we all want to be a bit important at times!