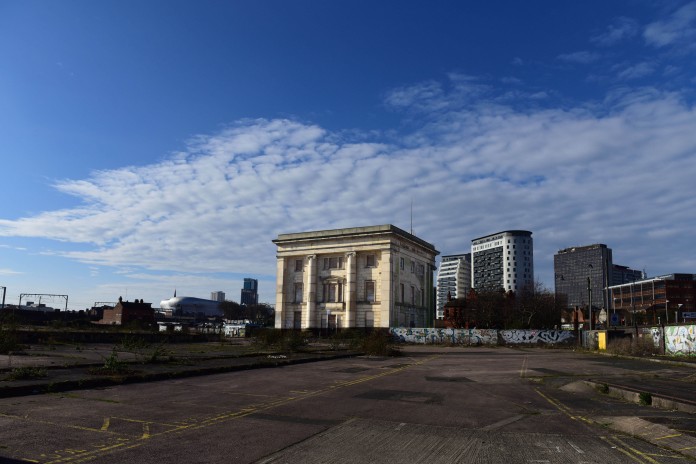 High Speed 2's imminent release of £7 Billion represents the biggest tender for procurement in the history of the UK. £3 Billion is ring fenced for Greater Birmingham. 
The coming of HS2 places Greater Birmingham in Zone 5 on the London Underground Map. West Brom against West Ham will be a derby game in a decade.
I'm trying to put into context the opportunity this once in a generation project offers. HS2 is like winning the Olympics, The World Cup and then winning the Olympics again.
HS2 expects 700 Tier 1, Tier 2, Tier 3 and SME (Small and Medium sized Enterprises) companies in its supply chain. Consider the opportunities for businesses servicing this supply chain; the restaurants, hotels, retail, media, conference centres and entertainment.
HS2 is an injection of confidence and investment creating and safeguarding 100,000 jobs. There is a California gold rush on the horizon and fortunes are there to be made.
HS2 links London to Birmingham Airport and Birmingham, then North in a Y shaped formation to Manchester and Leeds. The UK will enjoy increased capacity and connection at high speed.
For Greater Birmingham, commuter belts will expand to include Bearwood to Barnet, Erdington to Ealing, Handsworth to Wandsworth, but this is a future opportunity. The opportunities for the next decade are those in and around engineering and the injection of funds into the region from those jobs in engineering.
London Euston to Birmingham Airport will be 38 minutes. This effectively makes Birmingham Airport a London airport. There is little appetite for a third runway at Heathrow. Boris doesn't want it neither does the next Conservative London Mayor candidate, Zac Goldsmith. An inspired solution for increasing airport capacity in the South East is the 38 minute HS2 journey from Euston to Birmingham Airport.
It will take 14 minutes longer to get from Euston to Heathrow than from Euston to Birmingham Airport. Little surprise, Birmingham Airport is announcing 11 new airlines this year.
Birmingham Airport presently serves a million passengers a month but has the capacity to carry double that number.  With increased connectivity, the National Exhibition Centre (NEC), celebrating its 40th birthday this year will attract increasing conference footfall. The NEC is already the busiest exhibition hall in the UK. It has been for its entire 40 year history.
HS2 will serve both Birmingham Airport and The NEC before gliding into an evolved Birmingham city centre at Curzon Street. And in a decade, what will our city centre resemble? For that you need to close your eyes and imagine. An expanded Metro System will link Curzon Street to Birmingham New Street, the redesigned train station giving Brum the gateway it has long deserved.
A short walk to Paradise, a redevelopment where the demolished Central Library once occupied. Paradise links Victoria Square and Centenary Square. Here the Library of Birmingham stands shoulder to shoulder with The Birmingham REP and the International Conference Centre linked to Hyatt Regency. Centenary Square will also be home to HSBC's UK Retail Headquarters with 2000 people.
Broad Street, now part of Westside BID will continue the Metro line towards Five Ways where Seven Capital have a portfolio of property investments including The Park Regis Hotel and a Residential Tower.
HS2 will serve a city that not only has more canals than Venice but more seats of learning than Florence. There are six Universities in Birmingham, vital for a city with the youngest population in Europe.
177 different nationalities call Birmingham their home. Little surprise the St Patrick's Day Parade is the third largest in the world, the Chinese New Year celebrations attract 39,000 in Southside and the Vaisakhi Mela in Handsworh Park is the largest Sikh festival in the world outside India. HS2 delivers connections to people who are no strangers to connecting.
The two Trillion dollar corporation, Deutsche Bank has moved its back office support to Birmingham. These decisions are not made lightly and are fueled by confidence in what a city like Birmingham is and what a city it can grow to be.
Birmingham is home to almost 10% of the UK's Michelin Star Restaurants outside London.  It has five. The Michelin Star status is a platform in a city not short of truly great restaurants. Each of these establishments will be one of many beneficiaries in the economic expansion HS2 will bring.
The construction phase of HS2 will increase residency in the city centre. Demand for apartments allowing city workers to walk to their desks will inspire Birmingham to look to the skies. The Skyscrapers are coming.
Royal ascent for HS2 is expected towards the end of 2016. The skyline of Birmingham city centre will be peppered with cranes in 2017. The 48 minute journey between Birmingham and London departs in 2026. The next chapter in Birmingham's story is waiting to be written. Is your pencil sharpened?