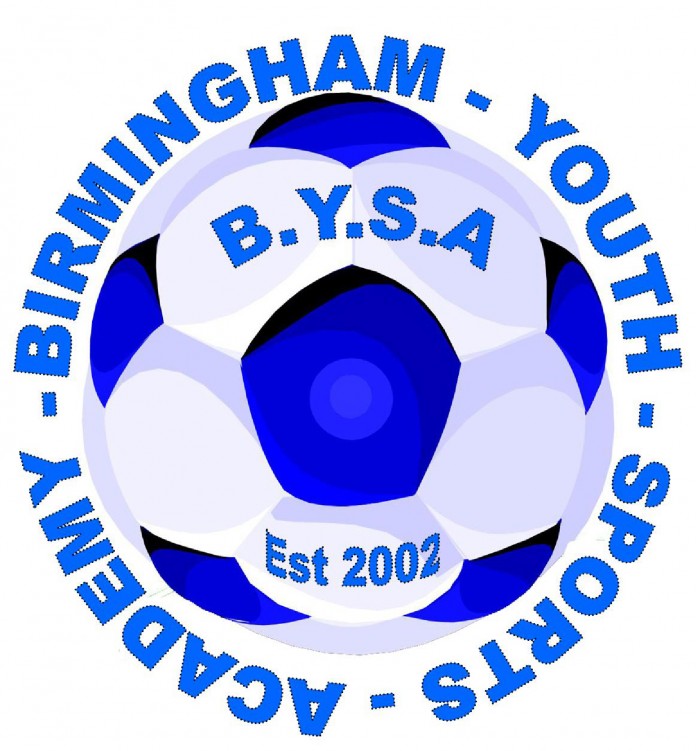 Birmingham Youth Sports Academy (BYSA) was established in 2002 by Birmingham local, Anwar Khattack, in a bid to offer young people, aged between 6 – 18, an opportunity to stay active, healthy and integrated within the community. Formed by a group of dedicated volunteers, the BYSA had one vision, which was to allow anyone and everyone to participate in sports regardless of age, colour, size or ability.
The charity-based sporting initiative offers football training from qualified coaches to youngsters all over Birmingham on Saturday mornings at Small Heath Leisure centre, enabling children and teenagers to have a sporting outlet and keeping them active and away from the streets.
The fantastic volunteer-lead organisation encourages youth to achieve their targets and goals both through sports and education, by pushing for higher standards within the community.
Now reaching their 14th year, the BYSA has delivered a plethora of projects. Not only has the organisation helped to motivate and keep kids busy, it also serves to provide exciting opportunities for those in disadvantaged areas, including a trip to Manchester United football ground, which saw 80 hopeful youngsters visit the renowned stadium for a tour and training session in 2008.
The organisation went global in 2010, when adolescents were taken on an action-packed holiday to Spain all expenses paid. This included flights, accommodation, transfers and a stadium tour stadium tour of Nou Camp, as well as a live match, beach football, sightseeing and training session with FC Espanyol coaches.
Anwar Khattak, founder of the esteemed project, has been honoured with a British Empire Medal (BEM) for his voluntary service and contribution to the local Community.
He speaks to The Asian Today regarding his input into the initiative.
What inspired you to create the initiative? 
When the BYSA was formed there was nothing in the local area, when it came to community project set ups you had the local football teams and leisure centre but nothing for the kids and appropriate pricing for these activities. Therefore the BYSA offers sports and education every weekend and many children turn up to take part.
In simple terms nothing was there for the community so we tried to make that effort and we're going from strength to strength today.
Have you seen a change in the local youth with the organisation?
Since 2002 we have had many kids in and out of our organisation. I have trained and supported some of the kids since they were 8, 15 years on they are living their lives. Some have gone into their professional career fields and some have their own businesses.
I have recently been invited to the wedding of a someone who used to attend the BYSA, this makes us at the BYSA feel very old and like father figures in their life as people say your good role models for the children.
Our organisation is open to anyone no matter what colour, size , age you are we want all kids from different backgrounds to just get along especially in the area that we are in. The things that go on, such as crime, we try our best to motivate, discipline and guide the children from our community.
What is the most rewarding thing about helping the youngsters? 
The most rewarding thing is when a new child comes to the BYSA for the first time and he has no self-confidence, no movement, no personality and is very shy or will not interact with other kids. Eventually the kid comes out of his shell and develop into little men I call them.
We have made a real difference within our community we love seeing smiles and kids having a great time, what more can you ask for.
What has been your highlight in all the years BYSA has been active
Seeing kids who have been with me since the age of 10 and are now 25 years old moving on and at the peek of their lives, this is an achievement in it self.
Some members come back and help and support the project and others now send their other family, siblings, cousins and friends. We at the BYSA have had many memories such as the trips we have been too Barcelona and core projects within the UK. All this can be viewed on www.bysa.co.uk.
BYSA is for the community and we hope to attract professional football players and clubs to associate with and promote the BYSA in the years to come.
How is the BYSA funded and who are the supporters and ambassadors?
BYSA was originally funded by local government grants, but now BYSA has attracted sponsors who donate when they can and help the BYSA to help the kids whether it's sports trips or educational classes.
We have a number of ambassadors on this year for 2016 such as HRH princess Katarina , Nazir Awan, Majid Salim, Nisar khattak, Balbir singh and the list goes on People have seen the work we do and noticed our efforts within the BYSA .
Future plans for the BYSA next step?
We are hoping to work with clubs and become a feeder club and work with professional clubs and their community trust departments and hoping to get regular contact for professional players to attend a great cause and project.