A community food festival in Nuneaton has raised £2,500 to provide vital aid to refugees.
Organised by Yaseen Sheikh, a member of charity Penny Appeal's #TeamOrange volunteer family, the event was part of his fundraising efforts ahead of Coventry's Half Marathon on 28th February. In addition to seeking sponsorship from friends and family, Yaseen wanted to host events that everyone could get involved in, so that more people could help refugees.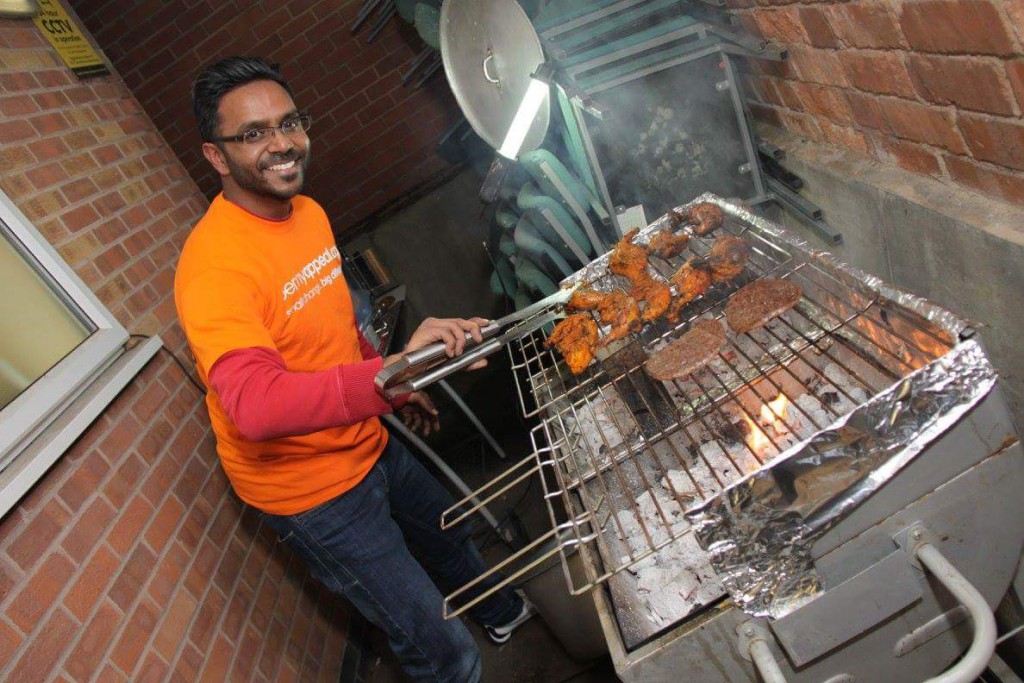 Working with nine dedicated volunteers from the community, and with support from Haroon Mota, Penny Appeal's Midlands Fundraising Manager, Yaseen had just two weeks to promote the Food Festival. Thanks to local businesses including Friends Corner, Sundarbon Tandoori, Shahi Balti and City Pizza, as well as the many volunteers and supporters, the event was a huge success.
Yaseen said: "On the day we had 25 amazing #TeamOrange volunteers and were overwhelmed by the support from the community. Everything was gone in just one hour, and we raised a magnificent £2,259.48 for Penny Appeal's Refugee Emergency campaign.
"We enjoyed all sorts of tasty treats, from freshly barbecued meat and a selection of curries and spicy savouries, to traditional Kenyan dishes and a whole host of cakes and desserts!"
Haroon added: "I'm always impressed by the dedication of our volunteers and am delighted to see Yaseen and his team's hard work pay off. The event was a huge success and illustrated perfectly the generosity of the Nuneaton community in helping those who are less fortunate."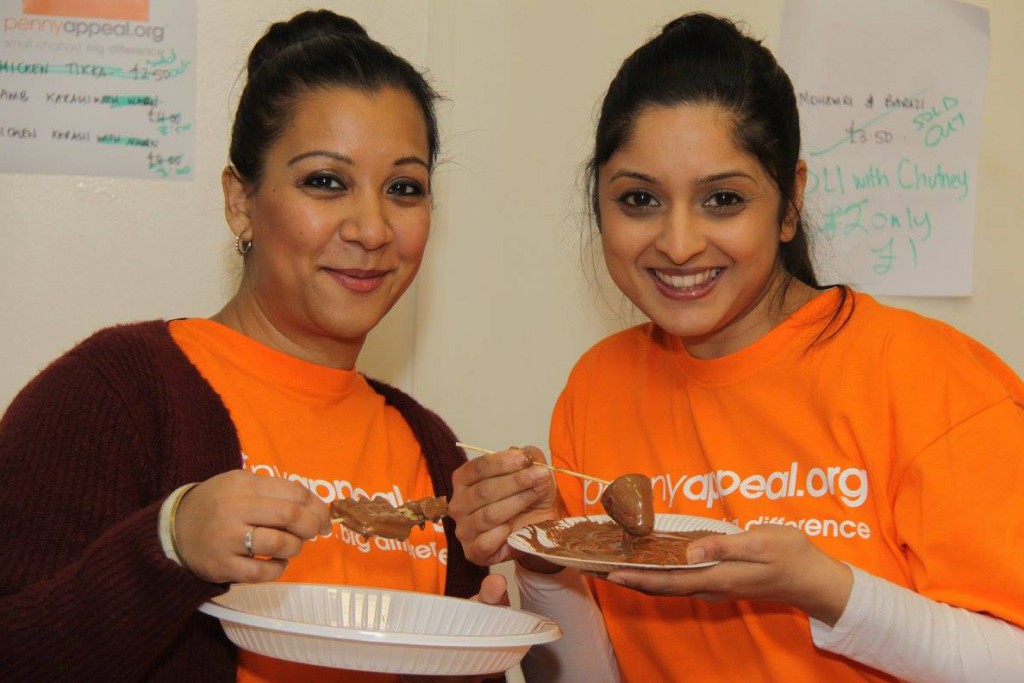 Idris Sheikh was moved to attend the event by the harrowing stories of thousands of refugees making the dangerous crossing to Europe. "Seeing those poor children die at sea is terrible, you just can't begin to imagine the desperate situations their families are facing," he commented. Mr Sheikh has generously made a donation to bring the total from the event to £2,500.
Volunteers on the day added:
Farouk: "I was honoured to be a part of a worthy cause and a heart-warming event, and moved by the overwhelming support from the community who made this a success by coming through the doors in droves and helping raise a significant sum for those in dire need. I pray Allah (swt) accepts our humble efforts."
Shabina: "It really brought the whole community together, young and old."
Safiyyah: "I often wonder how many people can spare the time for volunteering/fundraising but really it's not about having the time it's about having the heart and that's what I saw on Saturday. I felt so proud to be part of a community that wants nothing more than to simply give to those in need."
The next fundraising event will be a 5k Winter Walk in Nuneaton this Sunday, 7th February. It starts at 2pm at Khalifa House, 121 Edward Street. The walk is free and open to everyone, with tea and snacks for all finishers. To sign up, please contact Imran on 07988 372492.
Yaseen is now counting down the days to the 13.1-mile race, which is his first half marathon. "I'm so excited, not least because I have massively exceeded my fundraising target of £100 with a staggering £3,344.90 so far!" he said.
"Thank you to everyone involved in supporting this worthy cause, especially my #TeamOrange family and our sponsors for the race, MesmerEyez."
To donate to Yaseen's fundraising, visit: http://www.justgiving.com/yas-nuneaton or text YASS85 £XX to 70070.
To donate to Penny Appeal's Refugee Emergency campaign and find out more about the #TeamOrange volunteer family, visit www.pennyappeal.org or call 03000 11 11 11.