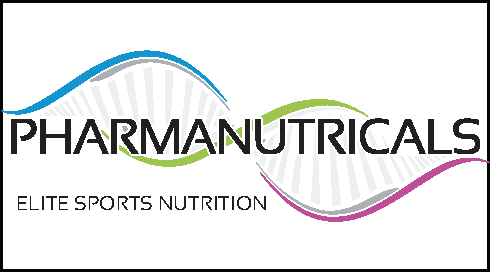 PharmaNutricals continue to make revolutionary changes in the world of Sports Nutrition & Supplements and 2016 is destined to be another successful year.
PharmaNutricals are Official Nutrition Partners to English Institute Of Sport (EIS), the leading organisation in the Country managing 24 out of the 26 Olympic Sports and responsible for 86% of the medals in London 2012 Olympics. PharmaNutricals are the Official Nutrition Partners to GB Boxing & British Judo in Rio 2016 Olympics.
PharmaNutricals met up with Qais Ashfaq (Bantamweight) and Mohammad Ali (flyweight) aiming to be representing GB in the 2016 Rio Olympics.
The countdown for Rio 2016 has begun in earnest for hundreds of British athletes but for Qais and Mohammed their date with destiny will be the dream 12 years in the making.
Sat at home, punching and ducking with strike they cheered on a young 17-year-old Amir Khan as he made history at the 2004 Olympic Games in Athens.
He became the youngest British Boxer to secure an Olympic medal narrowly losing to Cuban Mario Kindelan in the lightweight category. He was the only British boxer at the Games.
Watching back home in the UK the two youngsters, Qais Ashfaq and Mohammad Ali knew instantly they wanted to follow in his footsteps and the cricket bats and football boots were cast aside for good.
PharmaNutricals work with a number of leading elite athletes, and is the foundation to our product range, scientifically validated formulations, using only high quality ingredients.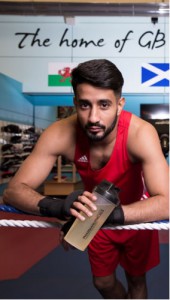 Mohammad, added: "It is important obviously because you don't want to be cutting too much weight right at the end so we are advised to cut half a kilo every week and never to be more than 5% over your weight and obviously it helps, we have to stick to it.
Qais, added: "I think the type of supplements used depends on the athlete most of the time. Say you have just used up a weight you would use the one that puts on mass, puts on muscle but when you are cutting the weight you want to use the opposite, it is about recovery, making sure your body feels better.
"We get all sorts of shakes, electrolytes, protein, a lot. Any time we need something for any reason it is there for us to help."
Now the pair must book their tickets to Rio by securing their place but be in no doubt the pair expect to be there and are both gunning for Gold
PharmaNutricals are an Informed Sports registered site, with products complying with the WADA Anti Doping laws, ensuring that anyone routinely drug tested (Army, Civil Servants and Athletes) can be confident that the products are safe.
PharmaNutricals have agreed a partnership with a TV channel, to run a Transformation show. The aim of the show is to work with members of the public from various backgrounds and lifestyles, to create a positive change with the use of correct Nutrition & Exercise. If you are a personal trainer, club or a gym owner, who feels that they have a client, friend or family who could be in need of the support to make the positive change this year, get in touch.
PharmaNutricals.com has a variety of All-In-One Protein Based Formulations, PreFuel, Lean Definition, Size, Performance, Night Recovery and a selection of Protein, Carbohydrates, Amino Acids and Supplements.
Exclusive 20% Discount, Discount Code AsianToday20.
PharmaNutricals is TRIED, TESTED, TRUSTED.
For further information, please contact info@PharmaNutricals.com or on social media @theofficialPN